Refrigerator Water Filter Compatible Models
| | |
| --- | --- |
| Refrigerator | Water Filter Models |
| GE | GXRTQ; GXRTQR |
| LG | BL-9808 |
| DAEWOO | EF9603; DD7098 |
| SIEMENS | EF9603; DD7098 |
Basic Parameters
| | |
| --- | --- |
| Model NO | RWF0400A |
| Unit/Case | 40 Units |
| Case Weight | 23.1pounds |
| Case Dimension | 19.7" x 12.6" x 11.2" |
| Cases/Pallet | 30Cases (Based on 39.4"x39.4", or 43.3"x43.3" pallet) |
| Pallet Weight | 721.6pounds |
| Pallet Dimension | 39.4"x 39.4"x 60.2" |
| Individual Filter Dimension | OD: 2" Length: 9.3" |
| Individual Unit Weight With Box | 8.1oz |
| Individual Unit Box Dimension | 2.2" x 2.2" x 9.6" |
| OPERATING TEMP | 34-100℉ |
| OPERATING PRESSURE | 30-120psi |
| FLOW RATE | 0.5-1 GPM |
| FILTRATION LIFE: | 6 months/1500G(Depends on water quality and level of contaminants) |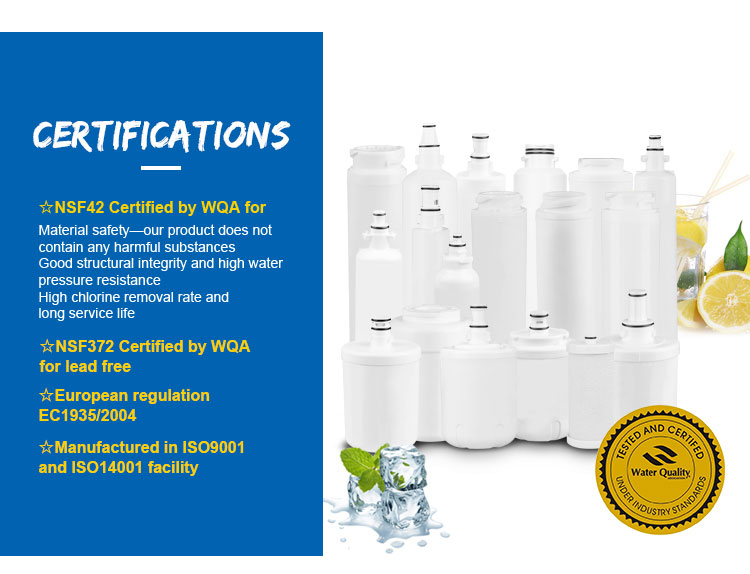 Certifications
● NSF42 Certified by WQA.
● Remove Chlorine, color, odor, Voc, THM's, etc. Chlorine Reduction Rate tested by WQA is 99.06%
● Remove Pesticides and Herbicides. Tested by the third-party lab according to NSF53.
√ Lindane Reduction Rate>95%
√ Atrazine Reduction Rate>85%
√ 2.4-D Reduction Rate >86%
√ Toxaphene Reduction Rate>90%
● Heavy Metal Reduction tested by SGS according to NSF53 standard.
√ Arsenic Reduction Rate > 87.8%
√ Mercury Reduction Rate> 99%
√ Cadmium Reduction Rate> 97.2
√ Lead Reduction Rate>99%
√ Copper Reduction Rate>96.1
√ Chromium Reduction rate>96.9%
● Particulates (Class I) Reduction Rate
√ >99.0% Tested by the third-party lab according to NSF53 standard.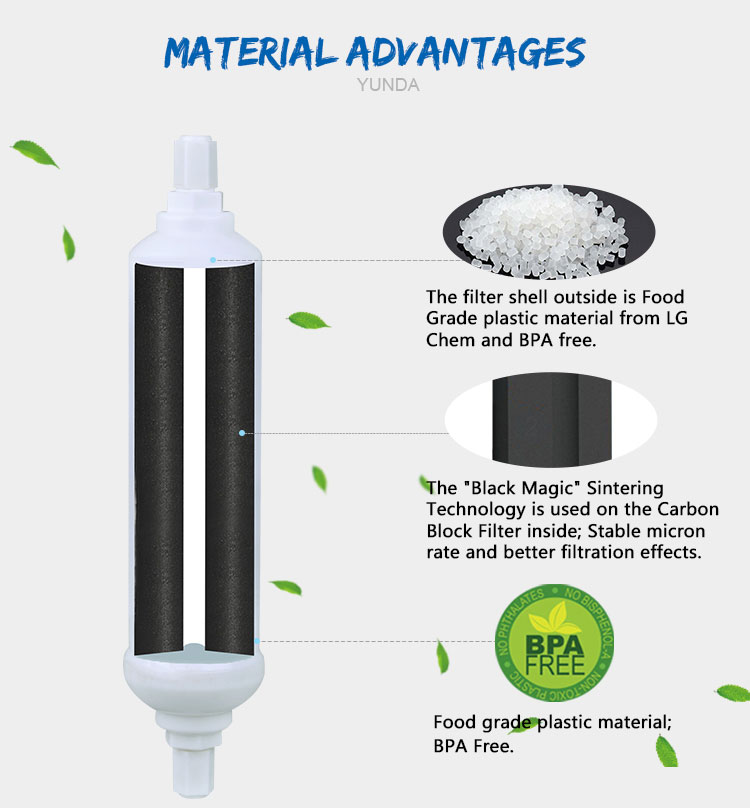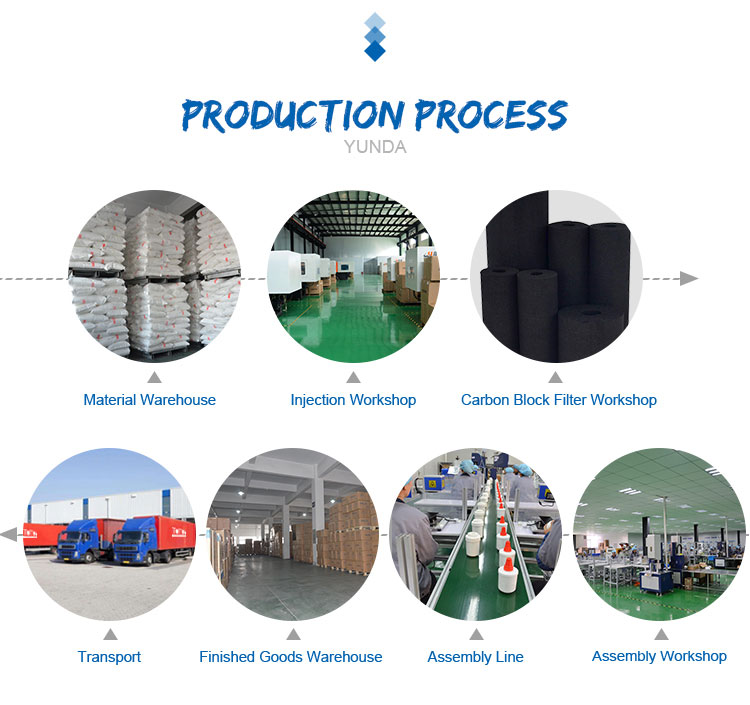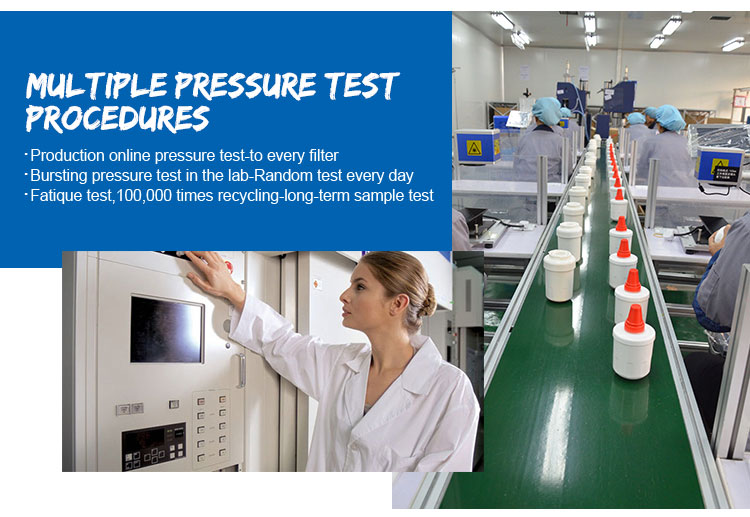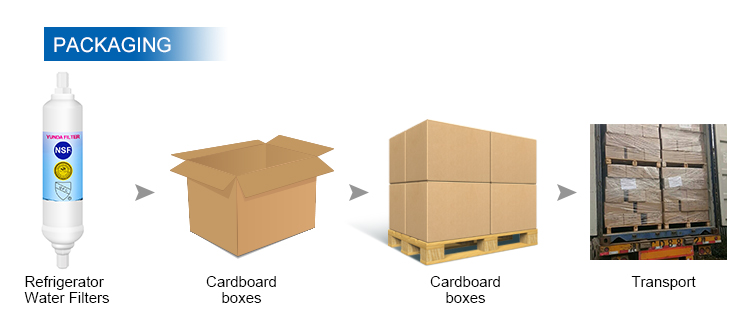 Installation Instruction
1.Shut off the main water supply valve to the refrigerator.
2.Apply the month sticker to the new cartridge and mark your calendar to remind you to replace the filter after six months.
3.Cut tubing using a tubing cutter for copper, use a sharp knife for plastic tubing. Cut tubing square, not on an angle (angle cuts can cause leaks).
4.Smooth any burrs on copper tubing with steel wool or file
5.Pop up end cap on filter, insert tubing
6.Lock tubing in place by pressing end cap down
7.Hold the filter over a bucket.
8.turn on water supply. Flush the filter for 3-4 gallons (approximately 6-8 minutes).
9.Turn off water supply. Repeat process for the other end of the filter.