Make sure that the GE refrigerator water filter MSWF housing is not damaged before installation. It is important to make sure that you are installing the GE refrigerator water filter MSWF. You can also wholesale product on the website.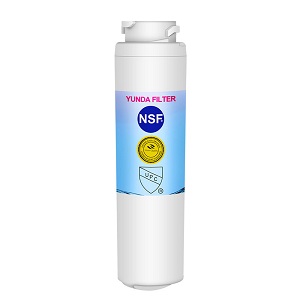 1. On models without a replacement indicator light, apply the month sticker to the new cartridge and mark your calendar to remind you to replace the filter after six months.
2. Remove the old filter cartridge by grasping and slowly rotating to the left(counterclockwise).
3. Position the new cartridge inside the cartridge holder and slowly rotate the cartridge to the right (clockwise) until it stops. The cartridge will rotate about a 1/2 turn. Do not over tighten.
4. Run water from the dispenser for 6-8 minutes (about 3-4 gallons) to clear the system and prevent sputtering.
5. Press and hold the RESET WATER FILTER BUTTON if your fridge has one.
Find the products you are interested in and leave a message on the website.