Please confirm that you purchased the LG refrigerator water filter LT600P, 5231JA2006A before installation. It is important to ensure that the lg refrigerator filter housing is not damaged. You can also find the products you need to buy on the website, or you can leave a message on the products you are interested in.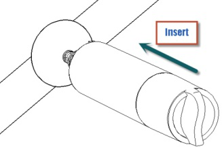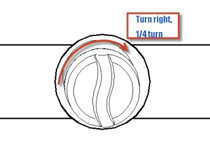 1. On models without a replacement indicator light, apply the month sticker to the new cartridge and mark your calendar to remind you to replace the filter after six months.
2. Remove old filter cartridge by grasping and turning counter clockwise about 1/4 turn – discard.
3. Remove the protective cap from the end of the new cartridge.
4. Push new filter into the filter head until it stops.
5. Turn the new filter 1/4 turn clockwise until it stops.
6. Run water from the dispenser for 6-8 minutes (about 3-4 gallons) to clear the system and prevent sputtering.
7. On models with a replacement indicator light, press and hold the RESET WATER FILTER PAD on the dispenser.