It is necessary to keep you healthy with fresh air and safe water . An air purifier allows you to breathe fresh air; if you install a home water filter that allows you to drink clean and healthy water, then you better buy a home water filter.
You may have had such an experience. When you go home for a trip, the colored water flows out when you open the faucet. This is because it contains rust, sand and bacteria. Why is the tap water so dirty? The water plant will have water purification equipment, so the water should be clean. However, due to the aging of the transportation pipeline, it will cause secondary pollution of the tap water. Even if the tap water that normally looks clean may have been polluted. So installing a home water filter can keep you away from the trouble of tap water being contaminated by secondary water.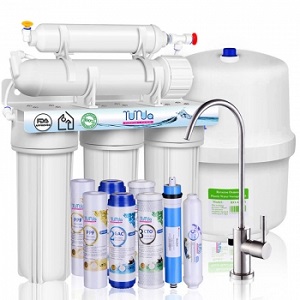 Can the clear water drink? Clear water will give you the illusion that it is clean. This is because your eyes do not have the function of a microscope. There may be a lot of harmful substances such as bacteria, antibiotics, and compounds in tap water that looks clean. There is no better way to remove these harmful substances than buying a home water filter.
Will bottled water be a better choice? Not really. The large-capacity bottled water that you usually buy requires you to drink it quickly in a short time. This is because the opened bottled water can easily breed a large number of bacteria, which can easily threaten our health. Install a home water filter, it will allow you to drink safe and healthy water at any time.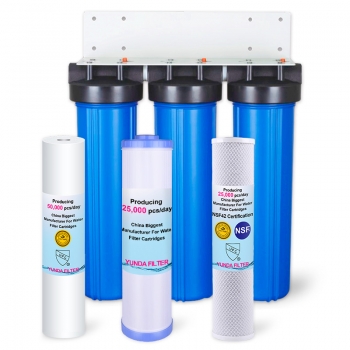 What kind of home water filter to buy and install? There are many water purification products on the market, which require you to buy according to your family's situation. What you need to know is the running water situation in your city and the number of people in your family. Generally speaking, the whole house water filter is a simple way, it can make all your household water can be purified. Another ro system is also a good choice. RO system can ensure that your drinking water feels safe, after all, it is currently the most advanced water filtration product.
How to buy and install home water filter? A simple way is to purchase a water filter with third-party certification. This is the best way to buy a high-quality home water filter quickly.