This is a stupid thing if you pin your water filter on a small TDS pen. Undoubtedly, according to the quality of the water filter from every aspect, the TDS test pen is effective, but this does not necessarily mean that the water filter has worked.
0-50 ------- High purity of water
50-100 ------- the purity of water is higher
100-300 ------- The purity of water is average
300-600 ------- will cause scale
600-1000 ------- Poor taste of water
Greater than 1000 ------- not suitable for drinking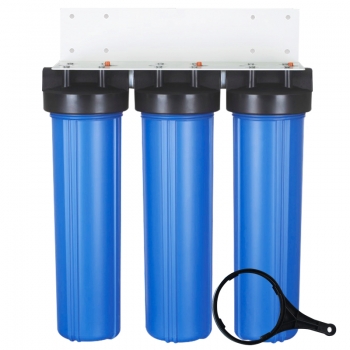 If the TDS value of the water is below 100, it indicates that the water filter is effective, and the value decreases, indicating that the tap water has been filtered.
TDS: Total dissolved solids, is the equipment used to measure the total amount of the three solid substances in water. The higher the TDS value, the more the dissolved matter in the water.
Can TDS judge the quality of a water filter?
Can't. TDS is only an indicator to judge whether the water is good or bad. The important thing is that the low TDS does not mean that the water will be very clean. So TDS cannot be used to judge the quality of a water filter.
What is the use of TDS?
If the TDS value drops, it means that the water has indeed been purified to determine whether the water filtration is actually working.
Factors that cause inaccurate TDS values:
1. Water temperature: TDS pen cannot be used to measure high temperature water
Under normal circumstances, when the water temperature rises, the calcium and magnesium ions in the water combine with other substances, and the electrical conductivity increases, so the TDS value will also increase, which will affect the detection result.
2. Serious water pollution: water with high pollution concentration affects the measurement data
In some areas of China where the TDS value is high and even some groundwaters amount to thousands, if the raw water quality is seriously polluted, it is recommended to add a pre-protection before using RO reverse osmosis pure water machine.
3. Other influencing factors
①The newly installed machine, or the machine with a new filter element, need to be rinsed with water for 20-30 minutes before measuring;
②The storage time of pure water in the water storage tank is too long, which will also affect the measurement results.
Some merchants will introduce some water filters, which can change the TDS value to very low, which is and does not necessarily say what the name water filtration is good. Buying a water filter requires your careful consideration.