You will install a whole house water filter that will allow you to drink healthy water. More importantly, you need to change the water filter cartridge frequently, because this is the premise that you have been drinking safe and healthy water. This article will introduce you to some commonly used whole house water filter cartridges; you can also buy the filter cartridge you need on the website, and you can get a message online.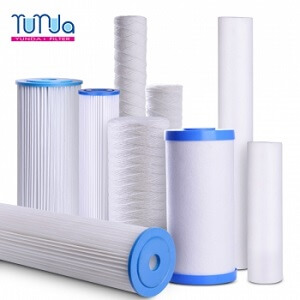 Why Replace the Whole House Water Filter Cartridge Regularly?
Can a filter cartridge permanently filter contaminants in your water? This is very stupid if you have this idea. No whole house water filter cartridge can be used indefinitely, their most common life will not exceed two years, and even some whole house water filter cartridges need to be replaced in 3 months. Contaminants in the water are trapped by the filter element and eventually stored on its surface; you need to replace it when it reaches the critical point of its ability to store contaminants. Otherwise, the water may be contaminated twice.
Whole House PP Sediment Filter Cartridge
PP sediment filter cartridges are often used as pre-filters, which is a wise choice. There are some particulate contaminants in the water that need to be filtered in advance. Therefore, the whole house PP sediment filter cartridge is a better choice, it can remove particulate pollutants in water more efficiently. Of course, you need to replace it regularly for 3-6 months.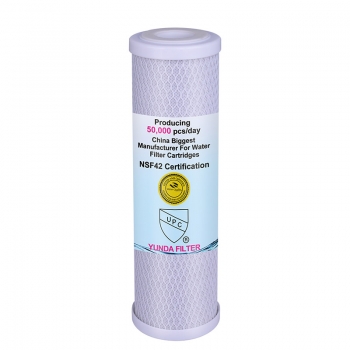 Whole House Activated Carbon Water Filter Cartridge
A more common activated carbon filter after PP sediment filter. The activated carbon filter can efficiently absorb chlorine, odor and pigment in water. The most common substance in tap water is chlorine, and the high-quality whole house activated carbon filter can absorb up to 99% of chlorine in water. Its efficient function and low cost are destined to be an irreplaceable filter. You need to change every 6 months.
No matter which filter cartridge you plan to install in the whole house water filtration system, regular replacement is a filter is inevitable. Fortunately, you can find the whole house water filter model you need to be replaced on the website. Leave a messages are available online.