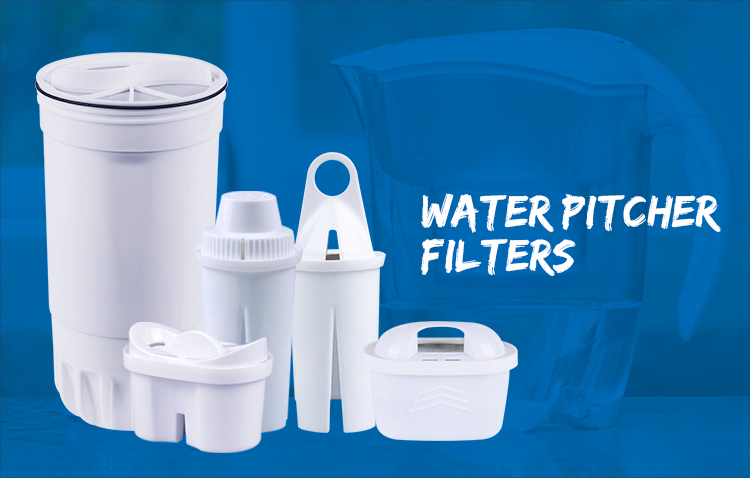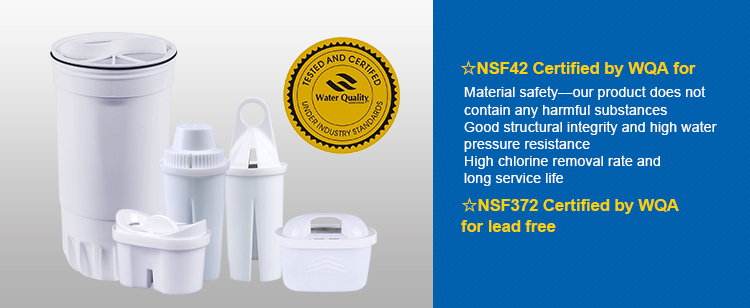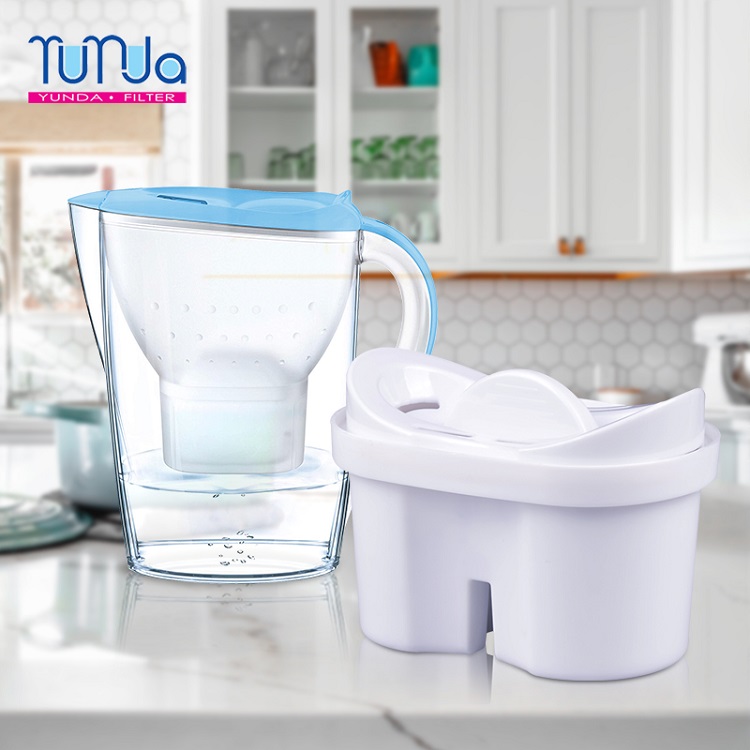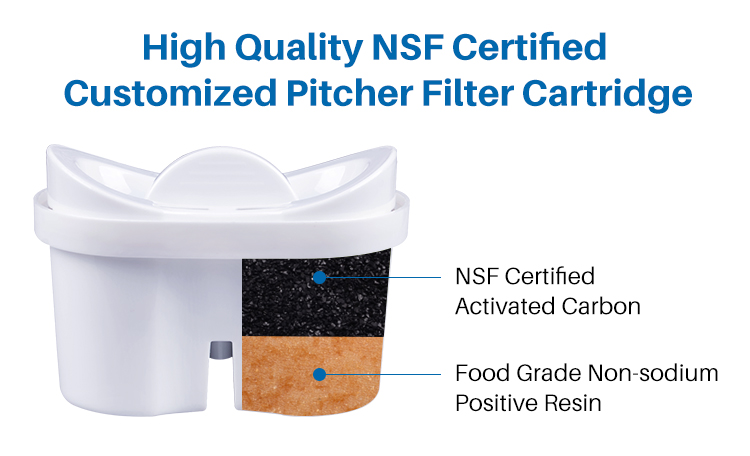 •NSF certified natural coconut shell activated carbon - remove Chlorine, color, odor, Voc, THM's.
•Food grade non-sodium positive resin - remove lime scales, soften water, at the same time it does not bring in Na+ which is not good to health.
•Its unique structure can stop carbon fines coming out. Water 100% flows through the filter cartridges, no leakage.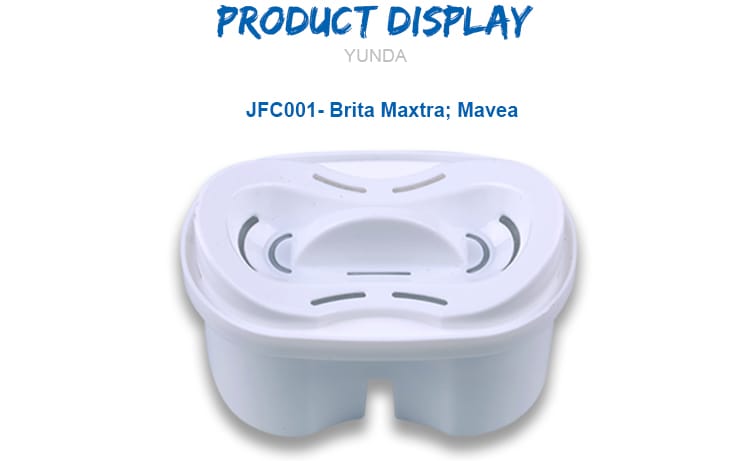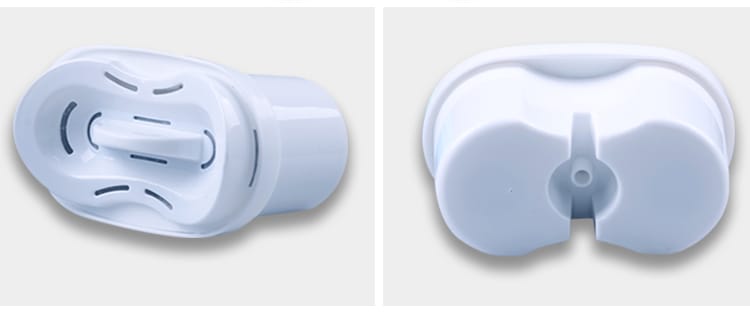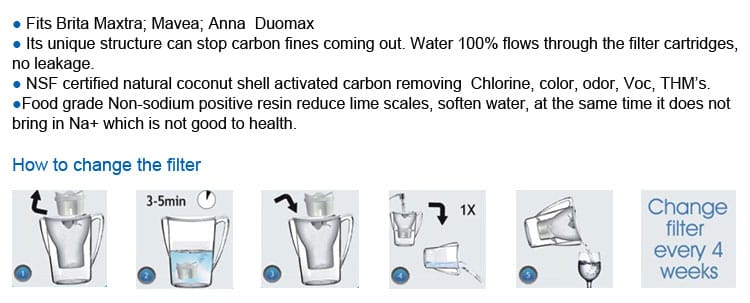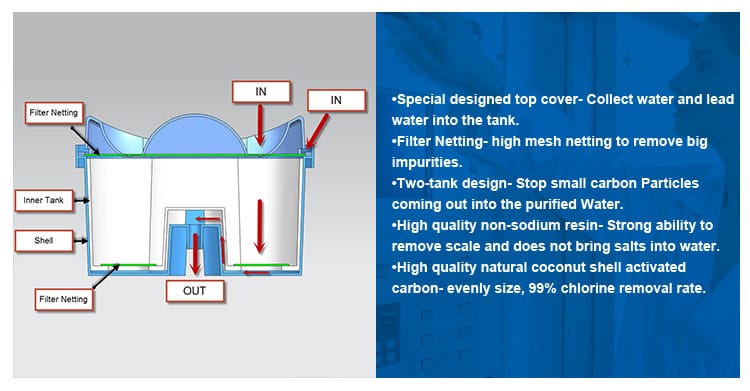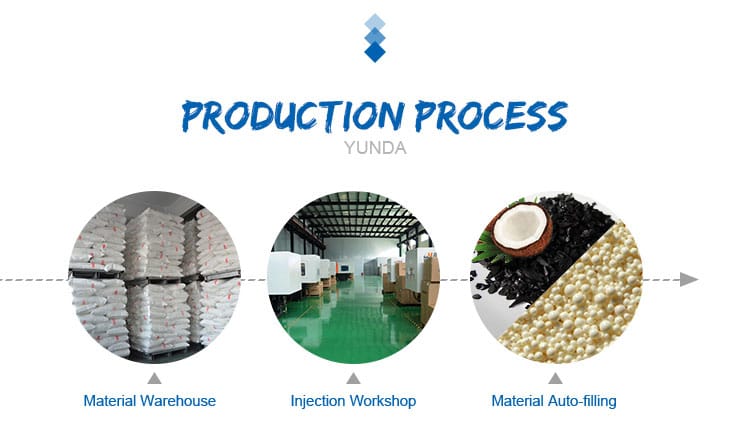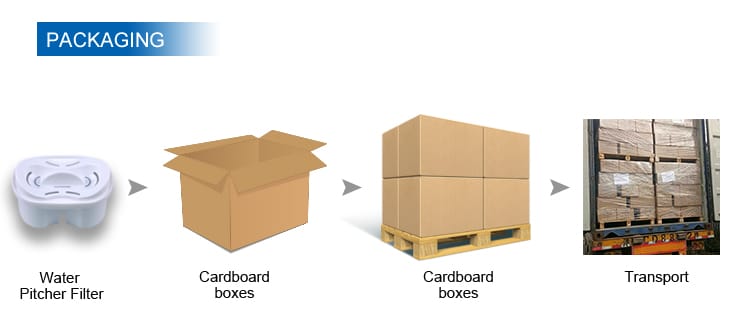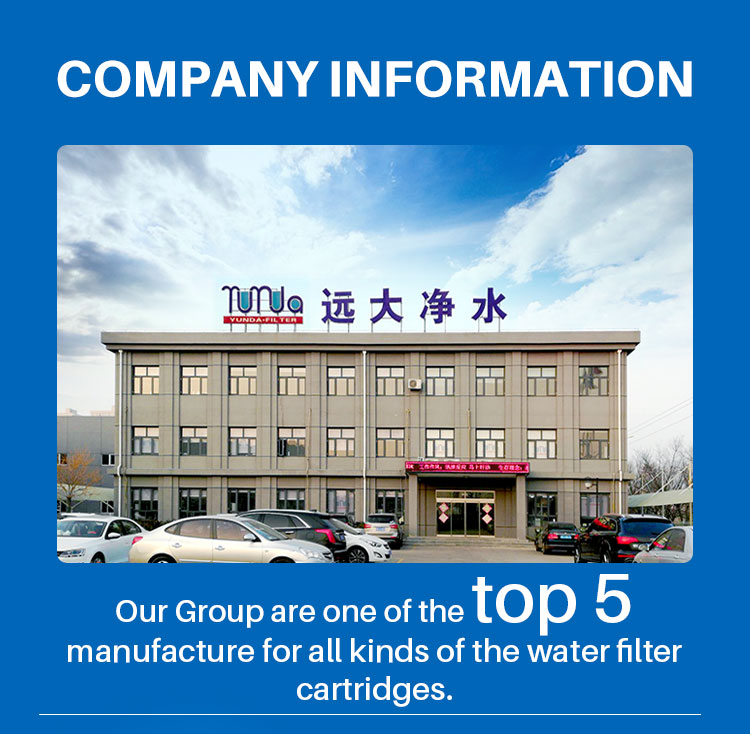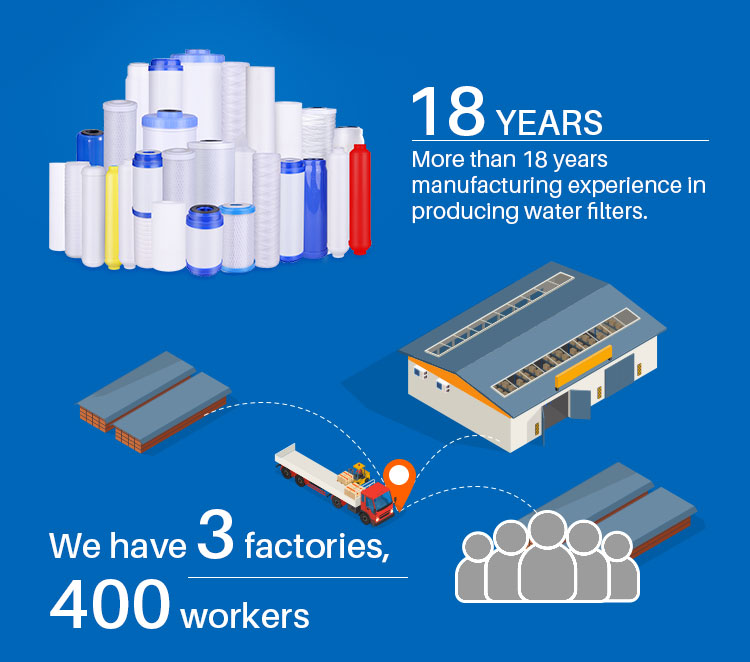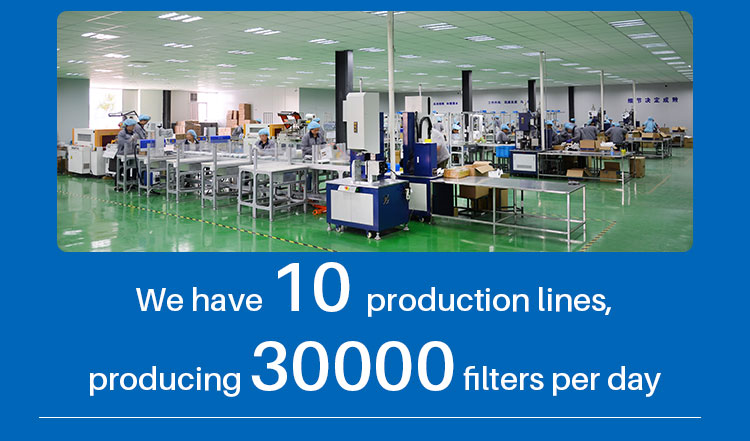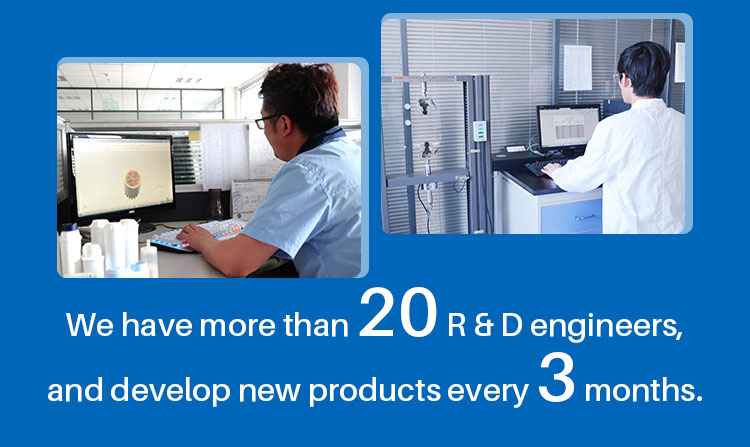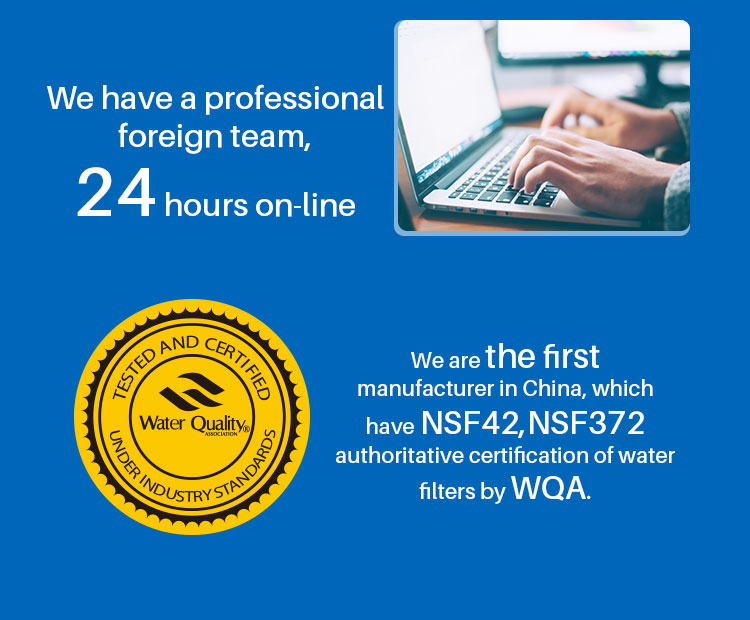 Whether you are ready to order or just want a price quote we will do our best to assist you. Please fill in the form below with your contact info, we will get back to you as soon as possible.