4-STAGE Reverse Osmosis System For House
| | |
| --- | --- |
| Product Name | 4 Stage RO System |
| 1-Stage | Sediment Filter 5 Micron |
| 2-Stage | Coconut Shell Activated Carbon Filter |
| 3-Stage | Coconut Shell Carbon Block Filter 5 Micron |
| 4-Stage | RO Membrane 0.0001 Micron |
| Flow Rate | 80GPD (80 gallons per 24hous) |
4-STAGE Reverse Osmosis System Advantages
●NSF42, NSF372 Certified filters. Certified by WQA.
●LG Original RO Membrane; NSF58 Certified. Certified by NSF.
●FDA approved filter housings.
●4-gallon plastic storage tank
●4-color tubing set.
●Provide Mineral Alkaline Water
●Brushed nickel faucet; Lead Free.
●Plastic Shell Storage Tank-never rust.
●Leak Stop-Automatically cut off the water supply when leaking.
●Manual flushing valve-back flushing the system, extending filter life.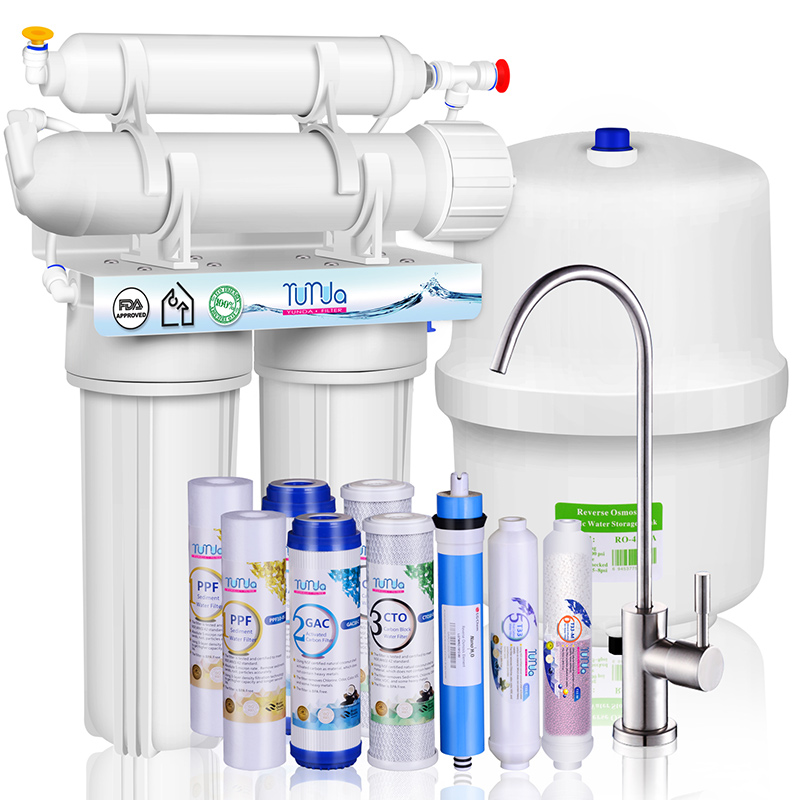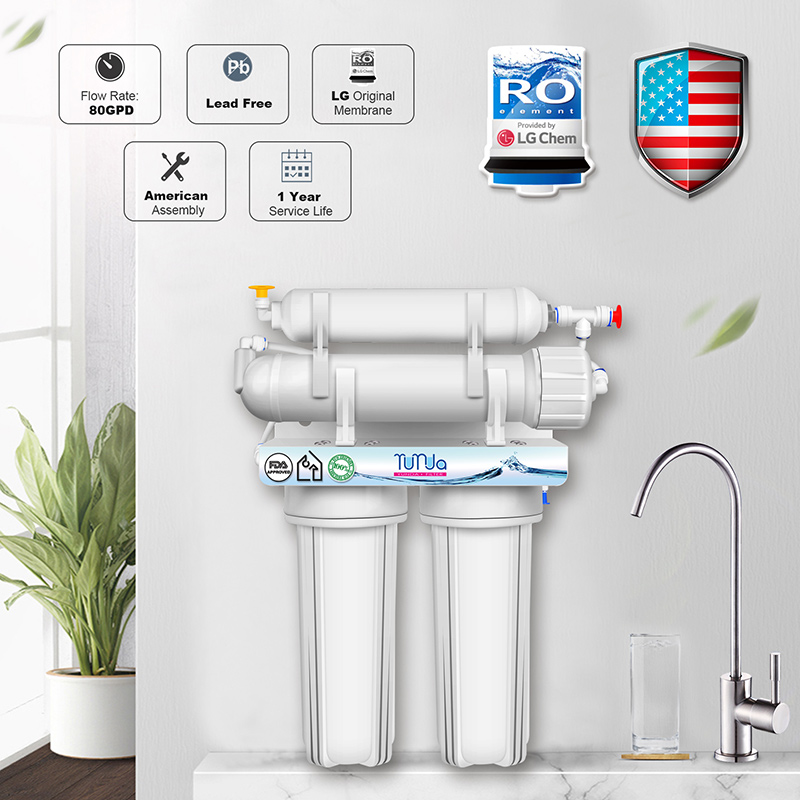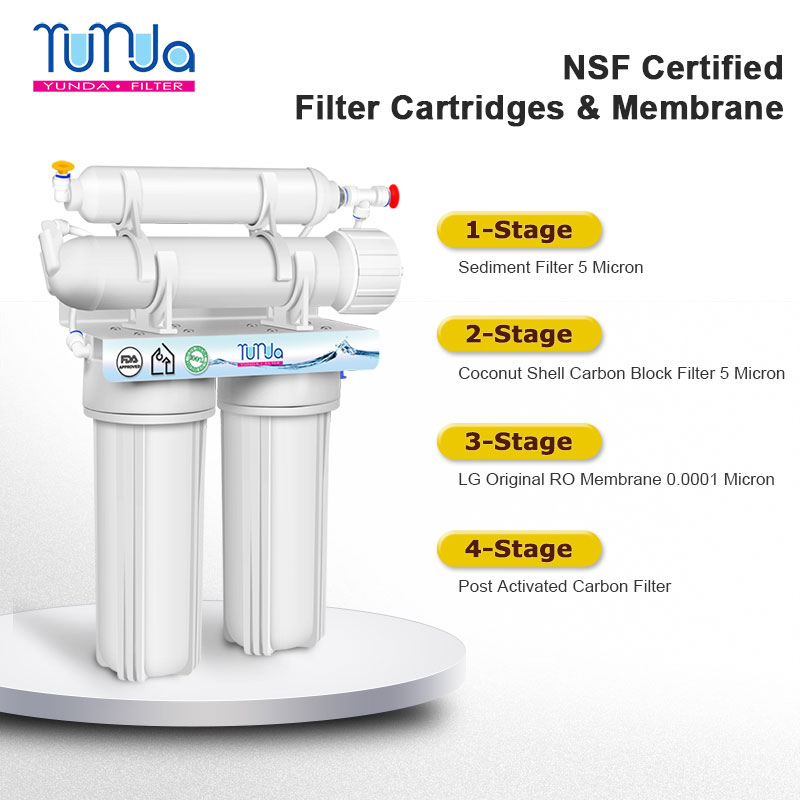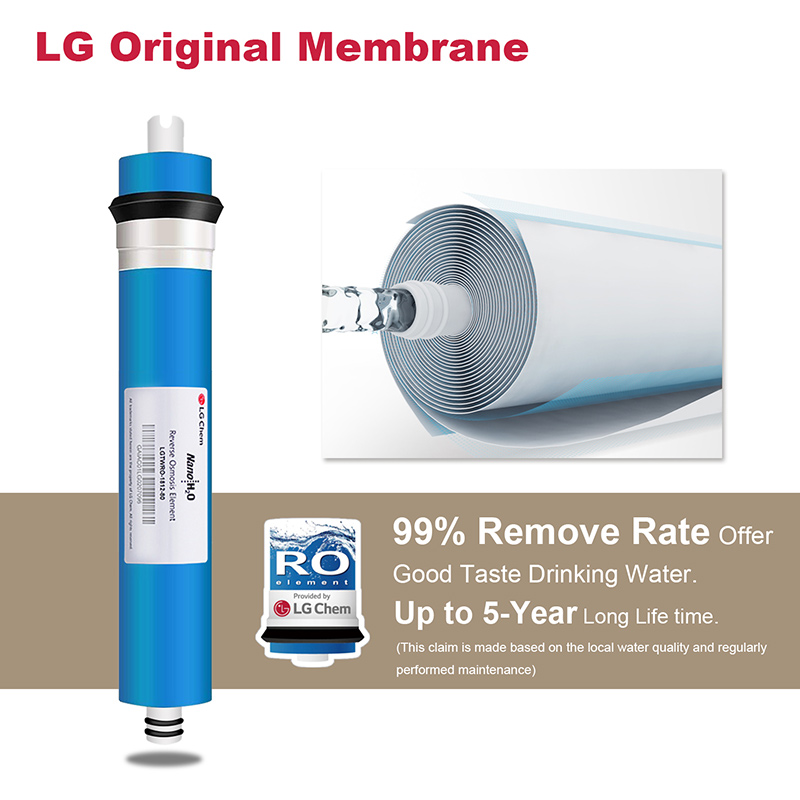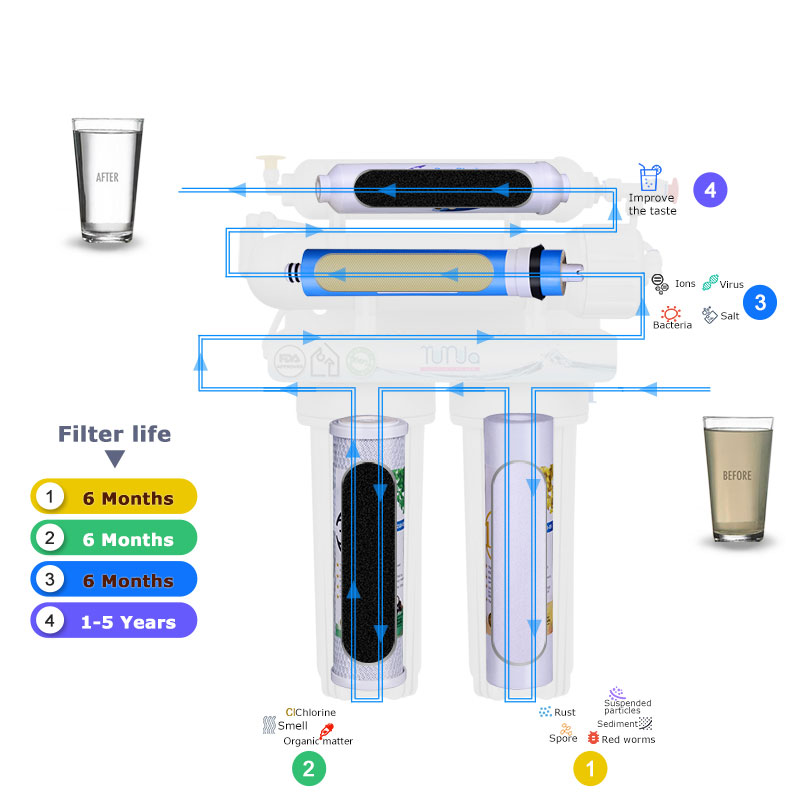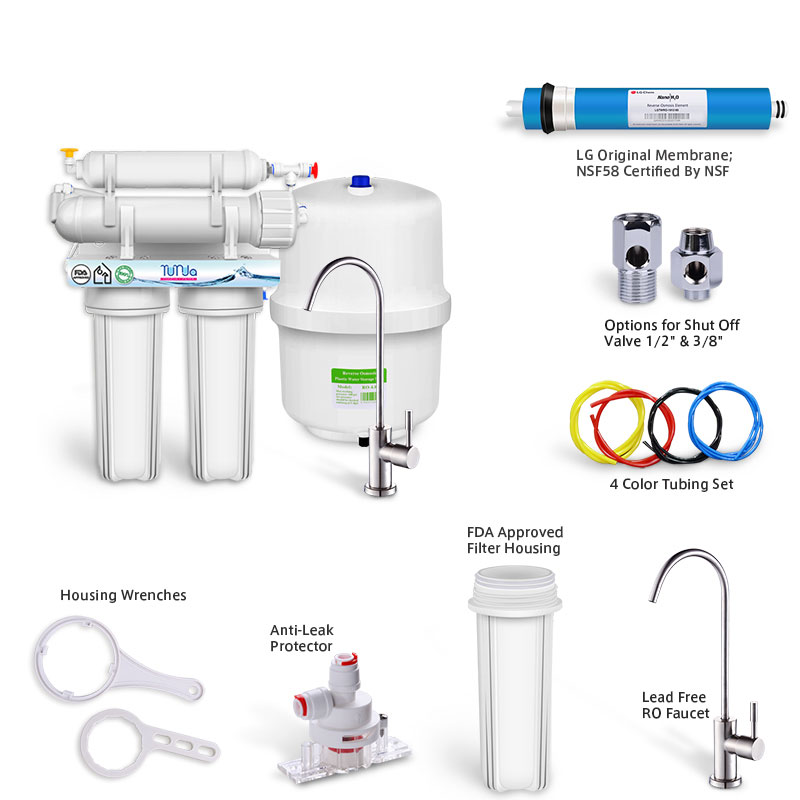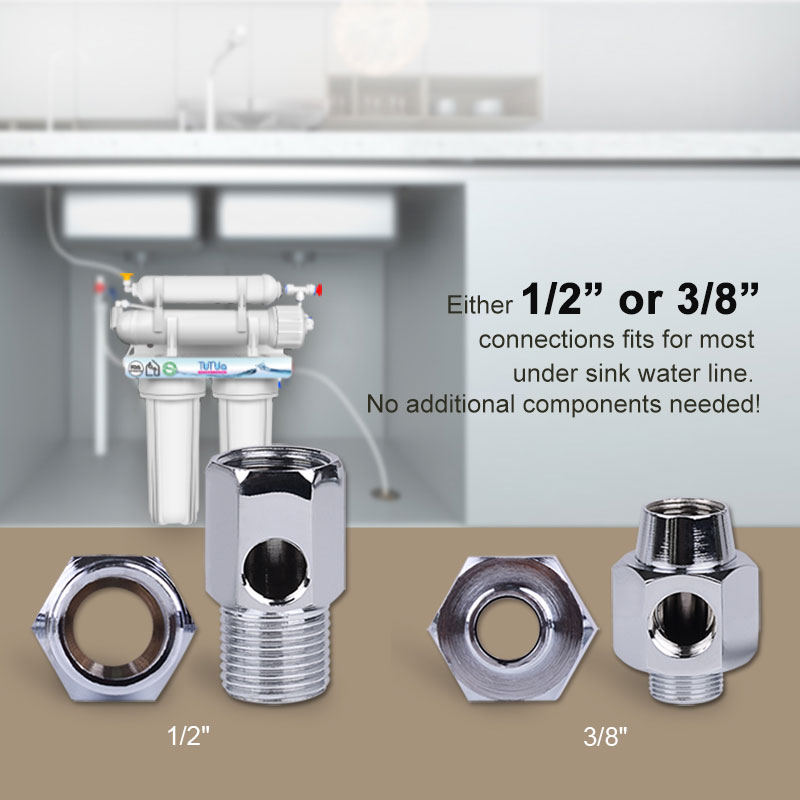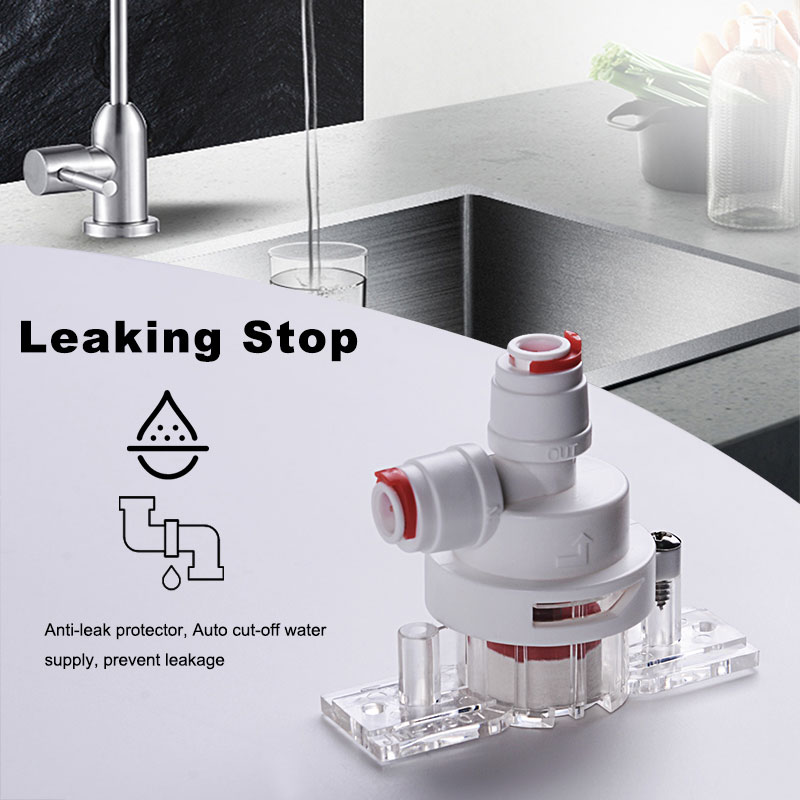 4 STAGE Reverse Osmosis System is a reverse osmosis water filtration, which affluent water quality is safe, can remove all kinds of harmful impurities in water, can cope with the special problem of water supply; can filter out metal ions in water, improve the problem of high water quality, daily cooking utensils will not scale, and drink taste good.