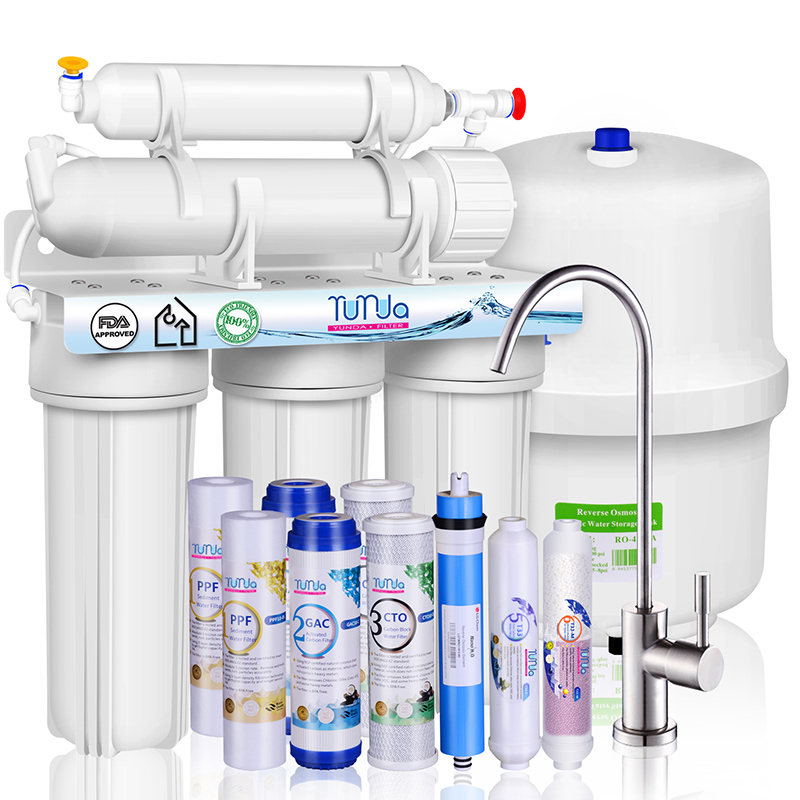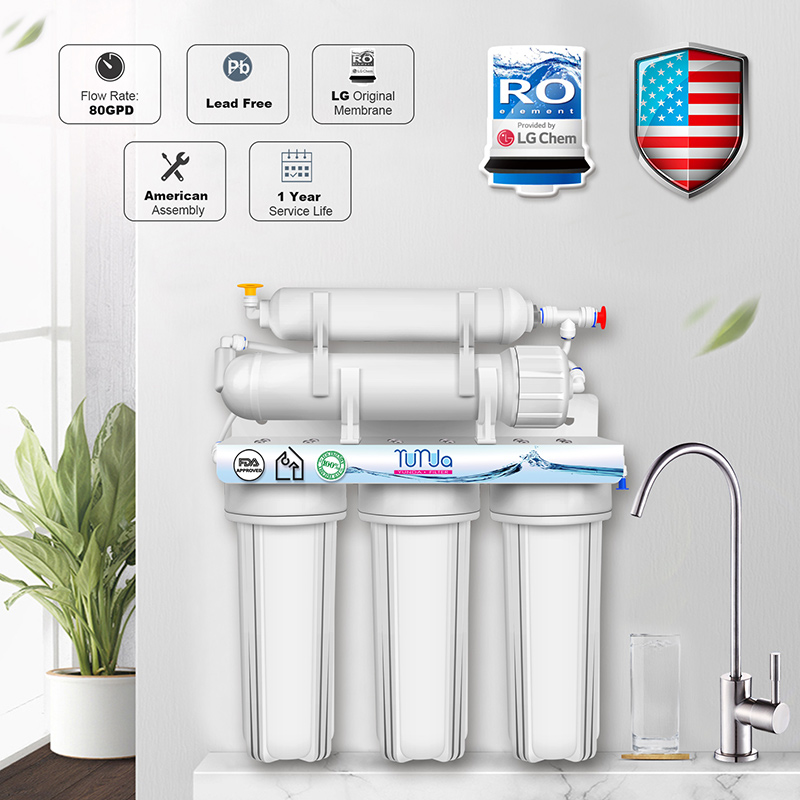 Advantages of 5 STAGE Reverse Osmosis System
•NSF42,NSF372 Certified filters. Certified by WQA.
•RO Membrane; NSF58 Certfied. Certified by NSF.
•FDA approved filter housings.
•4-color tubing set.
•Provide Mineral Alkaline Water.
•Brushed nickel faucet: Lead Free.
•Plastic Shell Storage Tank: Never Rust.
•Leak Stop: Automatically cut off the water supply when leaking.
•Manual flushing valve: back flushing the system, extending filter life.
•Quick-Connect in/out connection points for easy installation.
•Complete installation kit and product manual included with every system.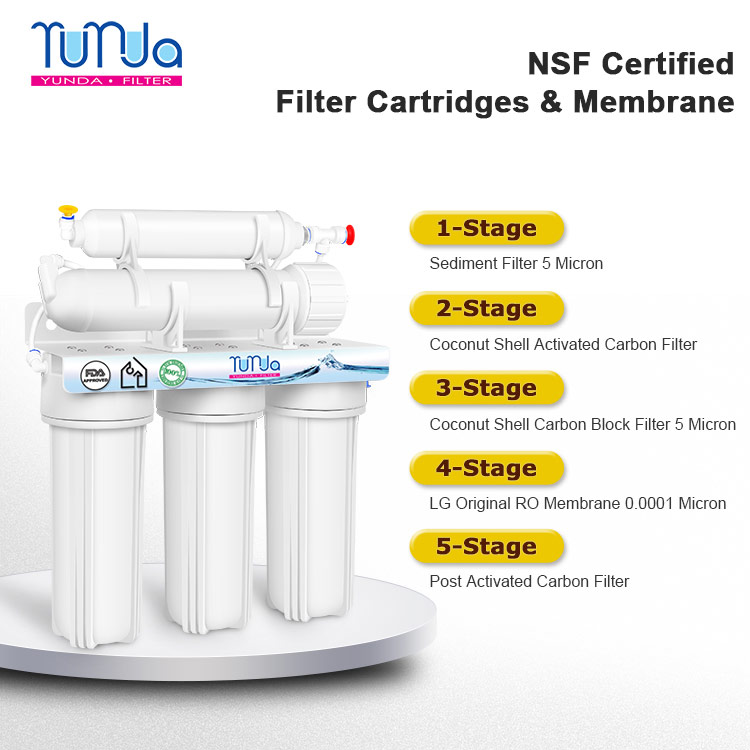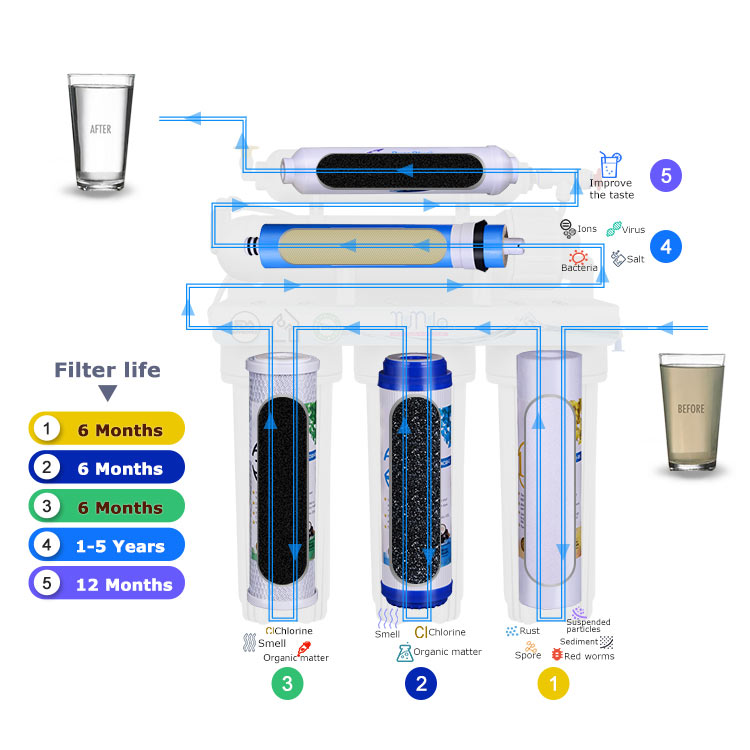 The 1st stage is a Sediment filter(PP) which helps filter dirt, dust, sand, and rust.
The 2nd and 3rd stages are Carbon Block and Granular Carbon Filters which focus on pollutants like chlorine, volatile organic chemicals, and odor causing compounds.
The heart of the system is the Reverse Osmosis (RO) Membrane that focuses on the most difficult contaminants like lead, arsenic, chromium, fluoride, TDS, radium and others.
The 5th stage is a Post Activated Carbon Filter which does a final pass on your water, right before it comes through the faucet, removing any possible taste or odor.