5 Stage Reverse Osmosis Drinking Water System
Eliminate up to 99% of dissolved solids, chlorine, fluoride, microorganisms and heavy metals such as barium, cadmium, chromium, lead and mercury from your water. Use RO purified water for drinking, cooking, and ice for improved flavor and increased health benefits.
Advantages of 5 STAGE Reverse Osmosis System
●NSF42,NSF372 Certified filters. Certified by WQA.
●LG Original RO Membrane; NSF58 Certfied. Certified by NSF.
●FDA approved filter housings.
●4-color tubing set.
●Provide Mineral Alkaline Water.
●Brushed nickel faucet: Lead Free.
●Plastic Shell Storage Tank: Never Rust.
● Leak Stop: Automatically cut off the water supply when leaking.
● Manual flushing valve: back flushing the system, extending filter life.
● Quick-Connect in/out connection points for easy installation.
● Complete installation kit and product manual included with every system.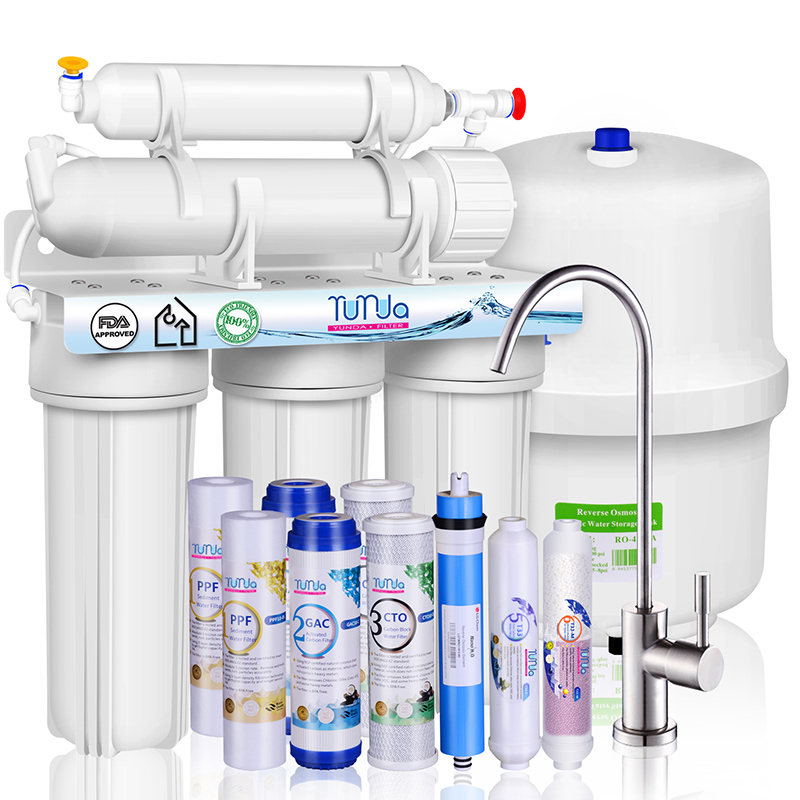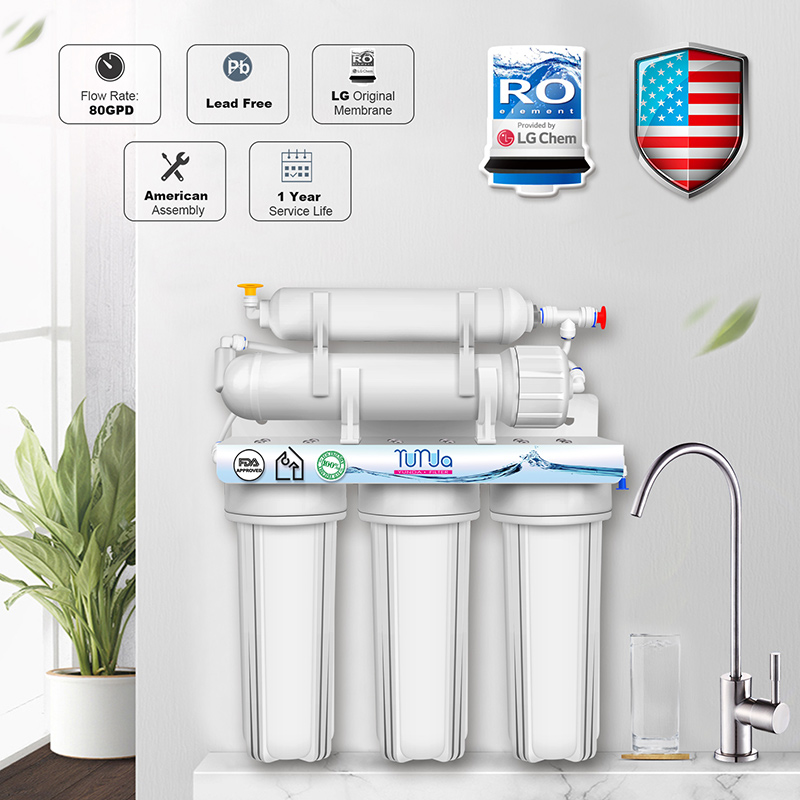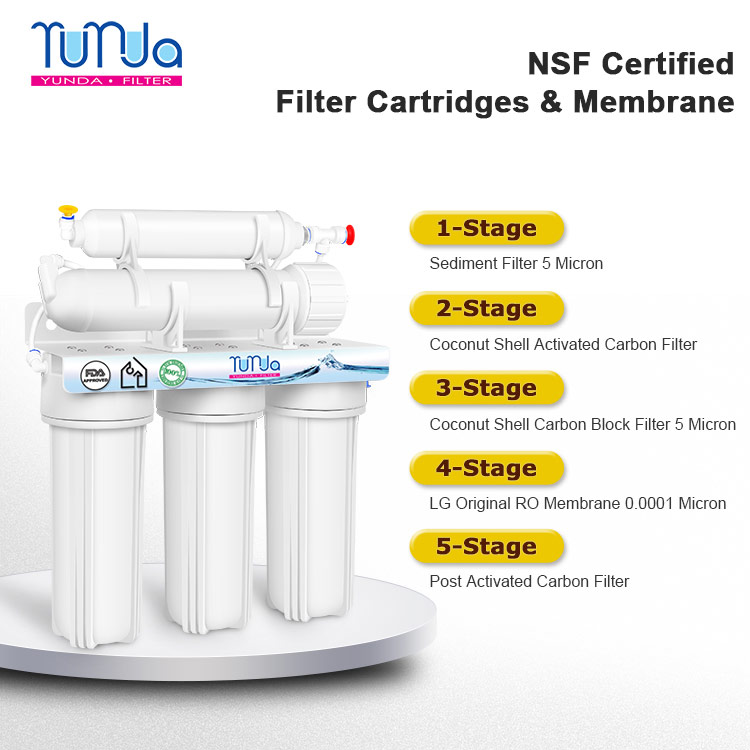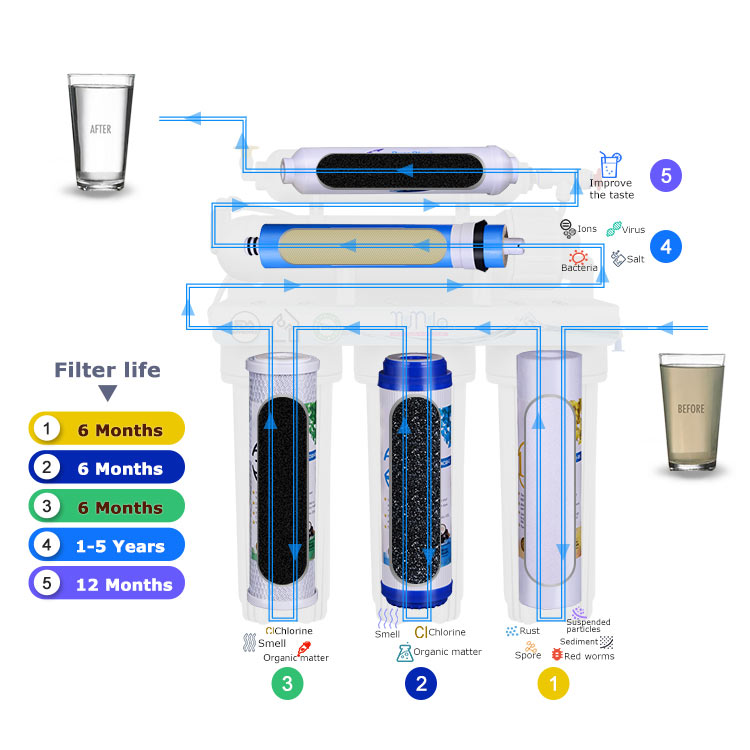 3 Pre-filters: PP sediment filter. Granular activated carbon (GAC) filter. Carbon block (CTO) filter. They remove large contaminants and protect the RO membrane from chemicals like chlorine and chloramines.
The heart of the system is the Reverse Osmosis (RO) filter that removes contaminants down to 0.0001 microns – so small that only water molecules can squeeze through but virtually nothing else.
Fine GAC filter provides final polishing before the purified water is delivered to the faucet.
An Alkaline Remineralization filter restores healthy minerals and a natural alkaline balance, while also producing a more natural taste.
The end result is great-tasting bottled-water quality.