Water is the source of all things. Human life is inseparable from water. It is as important as air. In recent years, the industry has developed rapidly, and it has also aggravated the situation of water pollution. According to the World Health Organization of the World Health Organization, more than 2 million children worldwide suffer from diseases caused by water pollution every year. It is urgent to use drinking water safely and effectively. As an ordinary family, how to choose a suitable water filter system according to your own situation?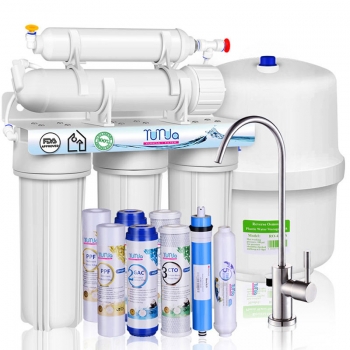 Why do We Need a Water Filter System?
According to reports, 80% of water pollution is caused by domestic sewage. Domestic sewage contains various toxins, solid waste, plastic garbage and bacterial pollutants. These toxic substances will be washed through the sewer or rainwater and flow into the ground to cause water pollution. Drinking water without sterilization is a common cause of diarrhea. Various bacteria in the water can also cause malaria, schistosomiasis and cholera. Most viral diseases such as hepatitis, polio and gastroenteritis are also caused by water pollution. Long-term use of drinking water with excessive heavy metals can also cause hair loss, liver cirrhosis, kidney failure and neurological disorders.
This shows that heavy metals, bacteria, and viruses in drinking water are the root cause of most water pollution diseases. Drinking water safety is of vital importance to human health.
The Principle of water filter system.
Choose a good water filter system first of all we need to understand its basic principles. water filter systems usually remove unwanted substances from water by screening, adsorption, ion exchange, etc. Different filters can remove harmful substances larger than its own pore size, and it can act on different harmful substances according to the filtering accuracy of the filter.
Common water filter system filters are as follows: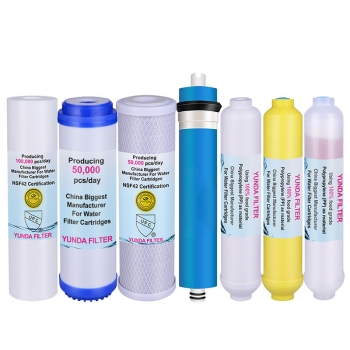 PP cotton water filter is used to remove all kinds of visible suspended matters such as dust, rust and sediment in water;
Activated carbon water filter is used to remove residual chlorine, absorb odors and colors in water and some organic matter;
Ultrafiltration water filters are less than 0.01 microns, used to remove bacteria, rust, colloids and other harmful substances in water, and retain the original trace elements and minerals
RO water filter system can intercept substances larger than 0.0001 microns, and can filter all components except water, including bacteria, viruses, suspended solids, metal ions, etc.