After we solved the problem of eating, drinking and living, the problem of drinking water has become an international shackle. Whether it is urban or rural, drinking clean water of nature has become a kind of "expectation." After more than a decade of market pioneering, the water purifier market finally ushered in an outbreak. At the same time, the user's attitude towards the water purifier is more and more rational. In addition to the key indicator of purifying capacity, the intelligent user experience such as water filters for home appliances, has become the next important point affecting consumers.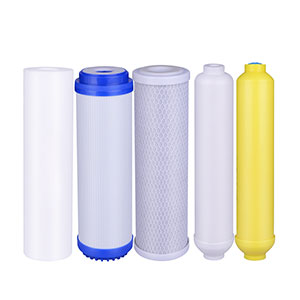 According to survey data, only 25% of consumers are satisfied with the water quality at home, but 46% worry that the drinking water is not clean, and the urban household water purifier usage is less than 2%. Early water purifier products benefited more or less from water pollution and health awareness. After years of market education, water purifier market no longer stay in the assembly stage, and major water purifier manufacturers have also turned their attention to energy conservation and intelligence, Innovation. The model also transforms from a single water purification function to a direct drinking machine with heating or cooling integration.
However, after a long period of brutal growth, the current water purifier manufacturers have been changing with each passing day, but the price and quality of the water purifiers are still uneven. The counterfeit products in the market are rampant, and the sub-filling in the industry has occurred frequently. Fortunately, the introduction of drinking water-related standards has made users more transparent when purchasing water purifier products.
If the intimate function needs to find the user's itch, the changes brought by the Internet for the water purifier seem to have more imagination. It is also the next new battlefield. Especially in the case of the trend of household Internet and smart home appliances, water purifiers must catch up with the intelligent vents.