You want to know cheap water filtration suppliers in order to make more money. China Yunda Water Filter Manufacturer provides wholesale business of household water products. Products are shipped directly from the factory, you can find the products you need on the website and leave a message online.
Refrigerator Water Filtration Supplier
The fridge water filter makes ice water and ice cubes cleaner and safer. Every refrigerator is recommended to replace the refrigerator water filter regularly. The demand for refrigerator water filters is huge, as a middleman, you need to wholesale more refrigerator water filters to make more money. Yunda Water Filtration Supplier manufactures water filters compatible with numerous refrigerators. For example, GE, LG, Samsung, Whirlpool, Maytag, etc.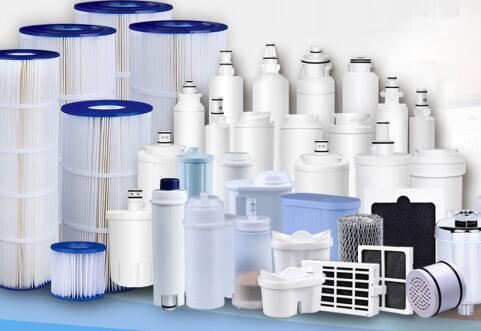 Coffee Water Filtration Supplier
You should know how wonderful it is to add a coffee filter to an automatic coffee machine. It can make coffee more delicious. Yes, you need to wholesale a large number of coffee water filters to meet the needs of more customers. You should know that the coffee water filter is one of the most important products of the Yunda water filtration supplier; more product types, more product models, and cheaper prices are the reasons for your wholesale products.
Brita Pitcher Water Filter Supplier
Pitcher allows people to drink safe and healthy water quickly and easily. Unfortunately, we need to change the pitcher water filter cartridge regularly, but fortunately, you can find a cheap water filtration supplier. You can purchase replacement filters at Yunda Water Filtration suppliers.
More Water Filter Cartridges Supplier
You should know that the water filter cartridge of the water purifier needs to be replaced regularly, so you need to wholesale a cheaper filter cartridge. Yunda Water Filtration Manufacturer also produces conventional water filter cartridges. For example, pp, GAC, CTO, PPW, etc., these replacement filters have a large market. As long as you have a cheaper supply channel, you can make more money.
Are you worried about the quality of the product? Don't worry, the products produced by Yunda Water Filtration Supplier are tested and certified by NSF, so you can buy them with peace of mind.