If you're looking to choose a water filter system, you may feel overwhelmed by all the different kinds. Narrowing down the list of choices will be a lot easier when you're informed about your water and the types of filtration systems available. If you're looking to choose a water filter system supplier, this article will help you. And don't be shy to contact a plumber to help you decide what filtration system is best for you.
Know Your Water
Find out what is in your water. That's the most important thing to know before choosing a filtration system. Although you can buy a water testing kit at your local home improvement sore, laboratory tests are the only reliable source of information about exactly which contaminants are present in your water supply. Contact your local health authority for information on state-certified testing labs in your area. Once you know what contaminants you want to filter out of your water, you'll be better equipped to choose the type of filtration System that will work best for you.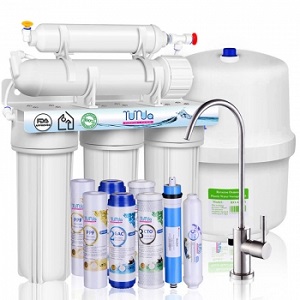 Water Filter Supplier Tell You the Potential Contaminants
The contaminants most commonly found in water include:
iron
manganese
sulfur
bacteria
nitrates
Other possible contaminants include:
chlorine
fluoride
sediment
heavy metals (lead, cadmium, mercury, arsenic, chromium, and thallium)
hydrogen sulfide
radon
Total Dissolved Solids (TDS) is a term you will see in the literature for many products. It refers to the number of particles in the water and its conductivity. TDS meters measure dissolved minerals in water, such as calcium and magnesium.
Compare Filtering Methods
There are a number of methods to remove contaminants from water. The most common are:
filters -- activated carbon, ceramic (utilizing diatomaceous earth) or fiber filters
reverse osmosis
ultraviolet light
The types of water filtration devices include:
refrigerator water filters
whole house water filters
water bottle filters
shower water filters
portable water filters
faucet water filters
undersink water filters
well water filters
countertop water filters
pitcher water filters.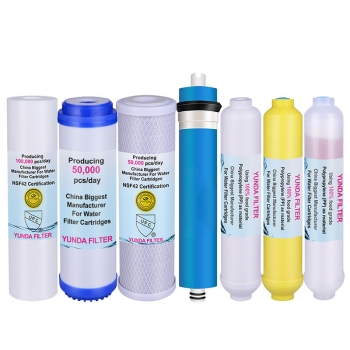 Some filtration devices include line by-pass options.
How Effective are Water Filtration Systems?
Overall, the filtration systems utilizing activated carbon filters filter the widest variety of contaminants, including the deadly Giardia and cryptosporidium bacteria. Generally, the carbon filters are more effective the longer the water is in contact with the carbon.
Treating water with Ultraviolet light is only effective against living organisms in the water.
Reverse osmosis removes a wide range of contaminants, as well as TDS, by forcing water through a membrane.
The ceramic filters are effective and last longer than carbon filters, but are not as common. Fiber filters -- made of cellulose or rayon -- work well at filtering out sediment.
Fortunately we are a water filter system supplier and you can find the products you need on the website.