You are a company that sells water filters, but you do not have your own processing plant. Therefore, a supplier who can provide you with a water filter is very important. As a sales company, you need to make more money; in this way, a low-cost wholesale water fillter supplier has different meanings for you. Do you already have a low-cost water fillter supplier? If not, you can turn your target to Chinese suppliers. After all, China has more choices for you.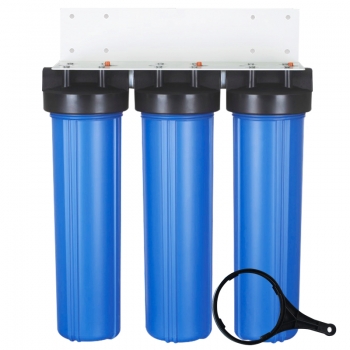 YUNDA FILTER is a Chinese water fillter supplier. It is one of the few companies in China that can produce almost all kinds of water filters. Including refrigerator water filter, RO System and their replacement filter element, whole house water filter, kettle water filter, above counter water filter, under counter water filter, stainless steel water filter, inline water filter, RV water filter , Portable water filter, swimming pool water filter, coffee machine water filter, etc. As the top five water fillter supplier in China, YUNDA FILTER's production volume is very large, and it can produce about 50,000 filter elements per day. The important thing is that YUNDA water fillter supplier's customers are all over the world, and the market in some countries has even reached 30%.
As the top five water fillter supplier in China, you don't have to worry about whether you have the ability to provide you with huge orders, more than 400 workers, 3 production bases, and more than 10 production lines can meet any of your needs. Years of production experience has made YUNDA water fillter supplier know how to reduce production costs. Continuously transforming production machines and rationally optimizing production processes have greatly reduced the cost of YUNDA water fillter supplier. So you can wholesale cheap products from China YUNDA water fillter supplier.

Look around your competitors and see if their prices are lower for the same products. At this time, perhaps you need to replace a water fillter supplier. Even if you have worked with them for many years, it is still the most important profit for you. Now you can contact YUNDA water fillter supplier to buy cheaper water filtration products wholesale.