Before installing, you need to make sure that yours is the refrigerator water filter model Daewoo DW2042FR-09. It is important that you ensure that the filter Daewoo DW2042FR-09 is not damaged. Also, it's wise to know the life of the filter.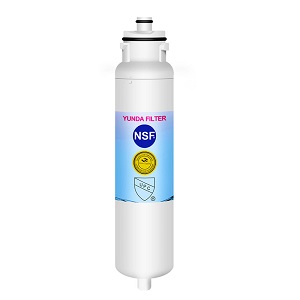 1. Shut off water supply.
2. Rotate the old filter counter clockwise 1/4 turn and pull it out.
3. Insert the new filter into the filter head and rotate clockwise 1/4 turn.
4. Turn on the water and check for leaks. If leaks occur, repeat step 1,2,3,4. If leaks persist, discontinue use and call your supporting dealer.
5. Flush filter for 5 minutes before use. During initial use, you may notice cloudy water. This cloudiness is air bubbles caused by air trapped within the filter. The air bubbles are not harmful and will disappear in some minutes.
You can find the refrigerator water filter products you want to buy on the website and leave a message directly on the website.