A cup of coffee is not only a solution to the lack of alcohol, but also a means of expressing emotions and attitudes.
In the habit of drinking coffee, one hides his attitude towards life. Coffee can not only bring warmth and enjoyment in the winter, but people who are pursuing a refined life just want to linger in the beautiful style of freshly ground coffee.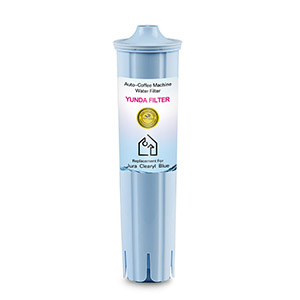 The choice of coffee machine is divided into automatic, semi-automatic, American, Italian and other design. Filters for coffee makers of daily filtration of the coffee machine is also essential.
Why is filters for coffee makers important?
1. In order to prevent calcium carbonate deposition
2. In order to remove residual chlorine and other impurities
3. In order to remove harmful impurities such as lead and other heavy metals in water
4. Reduce maintenance frequency and reduce costs
5. Reduce the coffee machine abrasion and prolong the service life.
Tap water cannot be used for the coffee machine. A water softener and a good water purifier should be installed and the filters for coffee makers should be replaced regularly to ensure that our water quality meets the requirements. For example, if a coffee machine is equipped with filters for coffee makers that can be used for 10 years, then the coffee machine that is not installed can only be used for 5 years. Because water is the most harmful to coffee machine, the water is not good enough to produce a lot of scale in the various pipes in the coffee machine, on the heating pipe, on the solenoid valve, in the brewing head, and so on.