You choose a home water filter. The first step is to confirm whether you choose an ultrafiltration water purifier or a reverse osmosis water filter. What is the difference between these two types of home water filters? Simply put, ultrafiltration water purifiers retain minerals, while reverse osmosis water purifiers are almost free of minerals.
Ultrafiltration Home Water Filter
Recommend friends who have low water hardness, no heavy pollution areas, and municipal water supply.
Reverse Osmosis Home Water Filter
Recommend the purchase of friends of heavy industrial cities and municipal water supply with high water hardness or serious pollution
The following points need to be considered when purchasing a home water filter:
1. What kind of water do you want to drink, pure water or mineral water?
2. Give yourself a budget.
3. Consider the cost of later use. When buying a water filter, don't think that the system itself is very cheap. Just buy it. Replacement of the filter element in the later period may cause higher filter costs.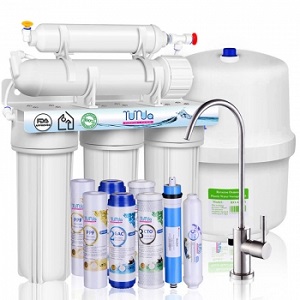 4. Convenience of later maintenance of water purifiers. Some home water filters may require professional personnel to replace the filter element for replacement. Not only need to pay the cost of the filter element, but also pay the on-site cost of employees. It is also a good idea to choose a machine that can easily replace the filter element yourself.
5. Purchase a certified home water filter.