RO system(reverse osmosis filter system)is used by many families because of its good water filtration effect. There are many water filters in the RO system. Can these cartridges of RO systems be used permanently or need to be replaced regularly?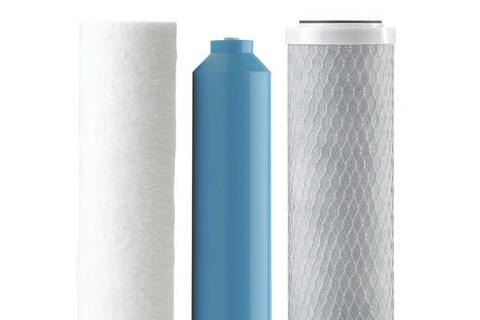 In fact, whether it is in the cartridges of RO systems or other water filter systems, the water filters inside need to be replaced regularly. This is because the filter is a consumable item, and as the use time is lengthened, the water filter effect will become worse and worse. More importantly, the filter used for a long time is very easy to breed bacteria, so that not only does not have the effect of water filtration, but also may cause secondary pollution of water.
The time period during which different cartridges of RO systems need to be replaced is also different. There are 4-6 filter cartridges in the RO system, and the time of these filter cartridge replacements is also different. For example, PP10(one of cartridges of filter): mainly used to remove large particles of impurities such as sediment and rust in water. The pre-activated carbon filter is mainly used to absorb the color, odor and residual chlorine in water. Both of them can only be used for 3-6 months.
RO system is a commonly used home filtration system. When you use it, you must pay attention to the replacement of the water filter so that we will always drink clean and healthy water.