When you buy a water purifier you will find that they all have an activated carbon filter cartridge. For clean water, activated carbon filters are very important, they can effectively remove specific pollutants in the water, and the price advantage determines its irreplaceability.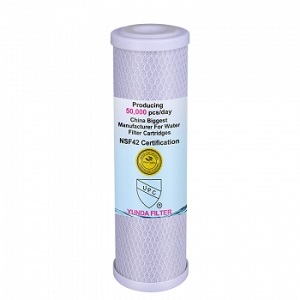 As you know, the material of the activated carbon water filter is activated carbon. The unique properties of activated carbon determine that it can efficiently adsorb water or airborne substances. Activated carbon is widely distributed and inexpensive. Activated carbon is made into a cylindrical shape and can be used as a water filter. Activated carbon water filter can effectively remove chlorine, odor, pigment and organic matter from water.
In general, activated carbon water filters are used for water pretreatment, and after the PP water filter removes sediment from the water, the activated carbon water filter begins to function. After the activated carbon is generally an ultrafiltration membrane or a RO membrane; they can remove bacteria and viruses from the water. These are all difficult to do with activated carbon filters.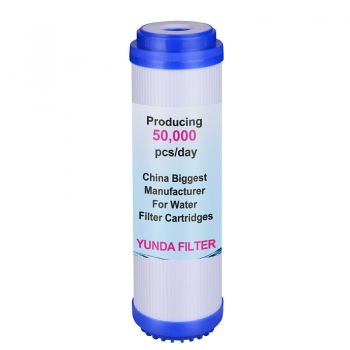 Granular activated carbon water filter and compressed activated carbon water filter are two common products, they have the same function, the only difference is that the compressed activated carbon water filter has a trapping effect. If you plan to install a water purifier, the activated carbon filter cartridge will be an irreplaceable member of your water purifier.