PP Sediment Filter
PP Sediment Filter Cartridge is new type filter cartridge, small size, large filter area, high precision, no pollution, 10 inch pp sediment filter cartridge with 5 micro easy installation and replaced.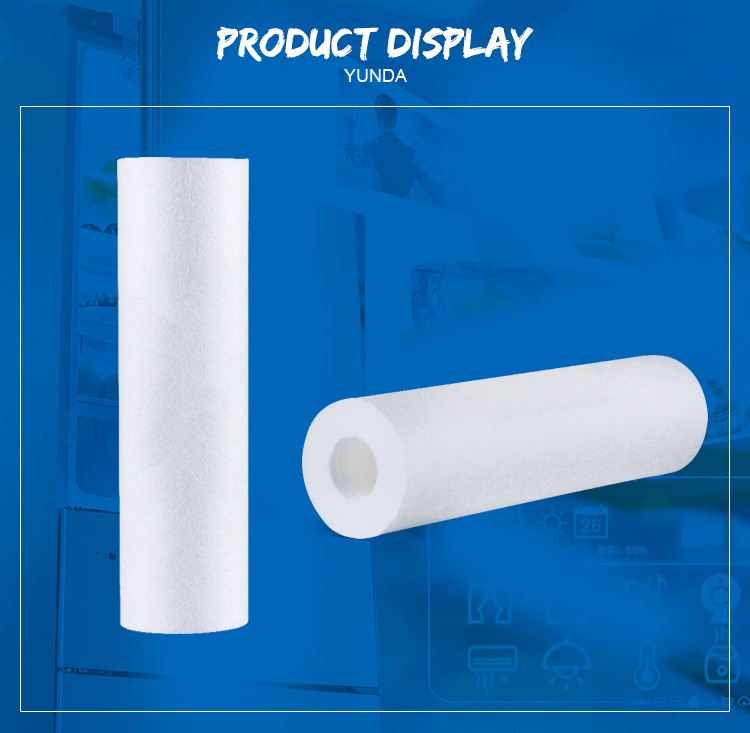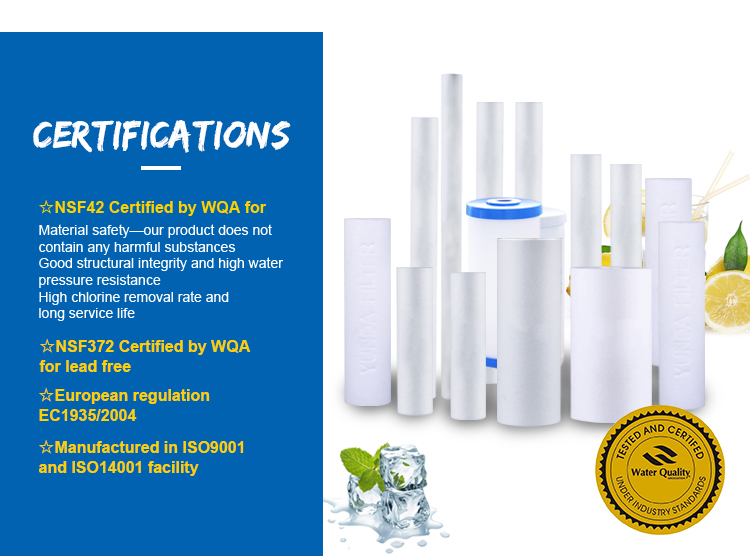 •Food Grade Material
100% fresh polypropylene Universal 5 Micron sediment filter.
•Absorption Characteristics
1. The gradient structure design, the inner dense, to filter tiny particles, the outer loose, to filter the larger impurity particles.
2. Using 100% pure polypropylene as raw materials, adding no cooling masterbatch, oxidant, calcium powder.
•Structure Characteristics
1. Glossy ,needled , press lined , embossed are available.
2. End cap and core are available.
3. The gradient structure design.
4. Size adjustable, length from 3 to 60 inch, OD from 1 to 7 inch(30mm-180mm).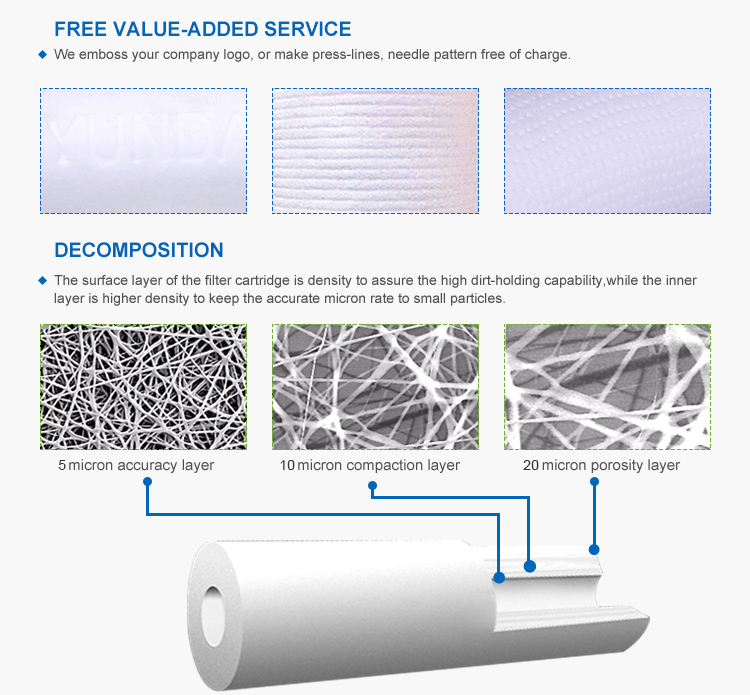 Features & Benefits of Yunda PP Sediment Filter
•The filter is NSF42 certified by WQA.
•Food Grade Material; 100% Fresh Polypropylene.
•The filter has three Layers. Micron rate differs from outside to inside. Outer layer is 20 micron. Middle layer is 10 micron. Inner layer is 5 micron. By this way, the filter not only has bigger dirty capacity, but also assure the filtration effects.
•The filter has an Absolute Micron Rate-1 micron, which means the particle removal rate can be 95% or over. General filter only have Nominal Micron Rate.
•Materials are FDA listed as acceptable for potable and edible;Available in a wide selection of micron rating from 0.5µm to 200µm.
| | |
| --- | --- |
| Model NO. | PP10 5 Micron |
| Micron rate | 0.5μm,1μm, 5μm, 10μm, 20μm, 25μm, 50μm, 75μm, 100μm, 150μm, 200μm |
| Filter Size | OD: 2.5" ; ID:1.1" ; Length: 10" |
| PCS/Carton | 48Units |
| Working TEMP. | 39-126℉ |
| Normal Working Pressure | 60psi |
| Filtration Life | 4-6months/2500gallons |
| Functions | Remove sediment such as sand, rust particles and scale particles |