QUICK & EASY INSTALLATION - Quick and easy installation into Culligan FM-15A Level 3 Faucet Systems.
HIGH QUALITY FILTRATION - This replacment cartridge reduces lead, cysts, turbitity, chlorine taste & odor and other particulates in your water.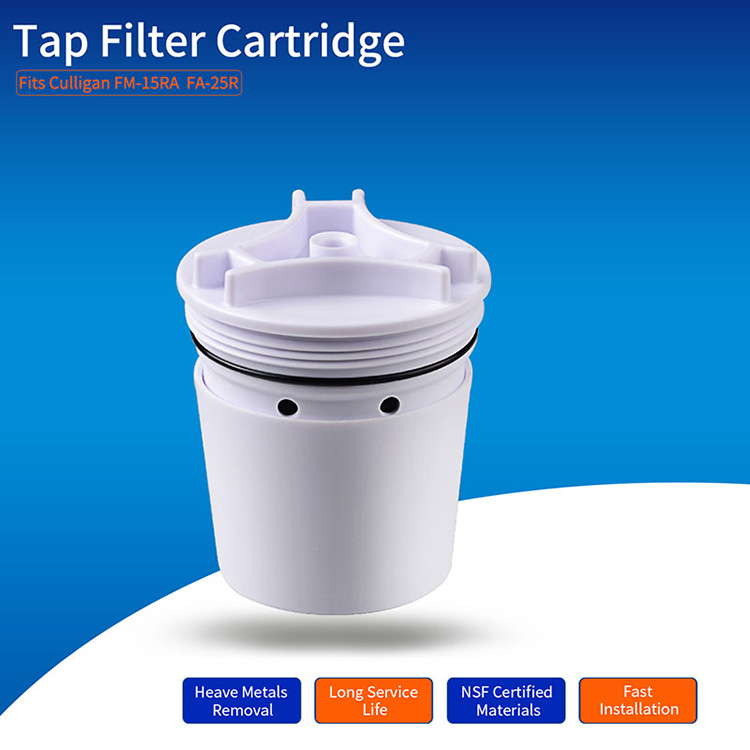 Upgraded Type
● Remove Chlorine, color, odor, Voc, THM's, etc.
√ Chlorine Reduction Rate tested by WQA is 99.06%
● Remove Pesticides and Herbicides. Tested by the third-party lab according
to NSF53.
√ Lindane Reduction Rate>95% √ Atrazine Reduction Rate>85%
√ 2.4-D Reduction Rate >86% √ Toxaphene Reduction Rate>90%
● Heavy Metal Reduction tested by SGS according to NSF53 standard.
√ Arsenic Reduction Rate > 87.8% √ Mercury Reduction Rate> 99%
√ Cadmium Reduction Rate> 97.2 √ Lead Reduction Rate>99%
√ Copper Reduction Rate>96.1 √ Chromium Reduction rate>96.9%
● Particulates (Class I) Reduction Rate
√ >99.0% Tested by the third-party lab according to NSF53 standard.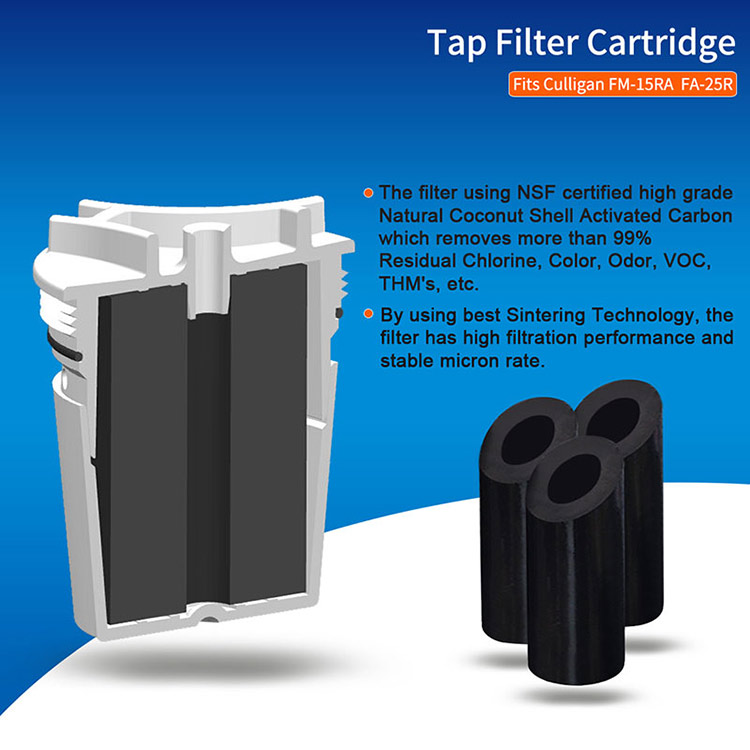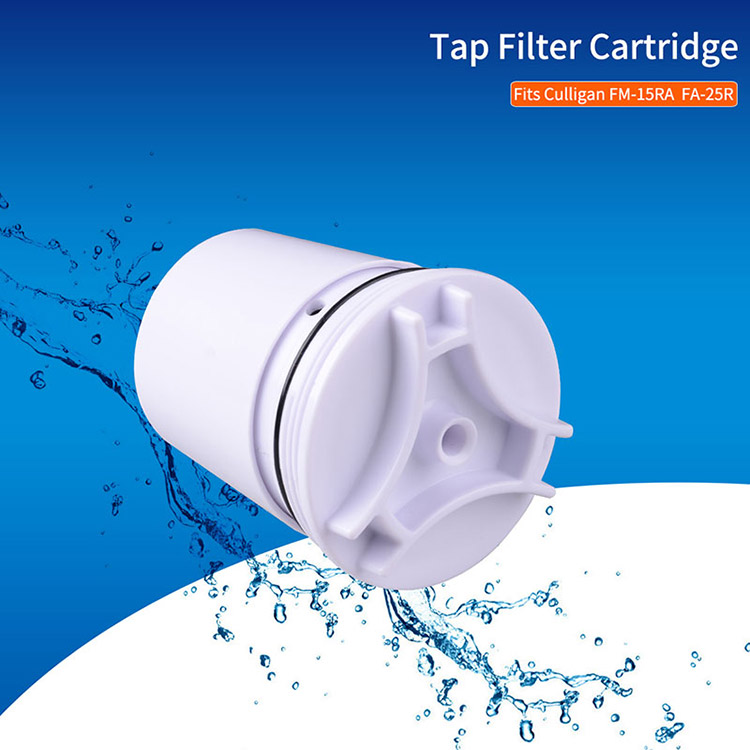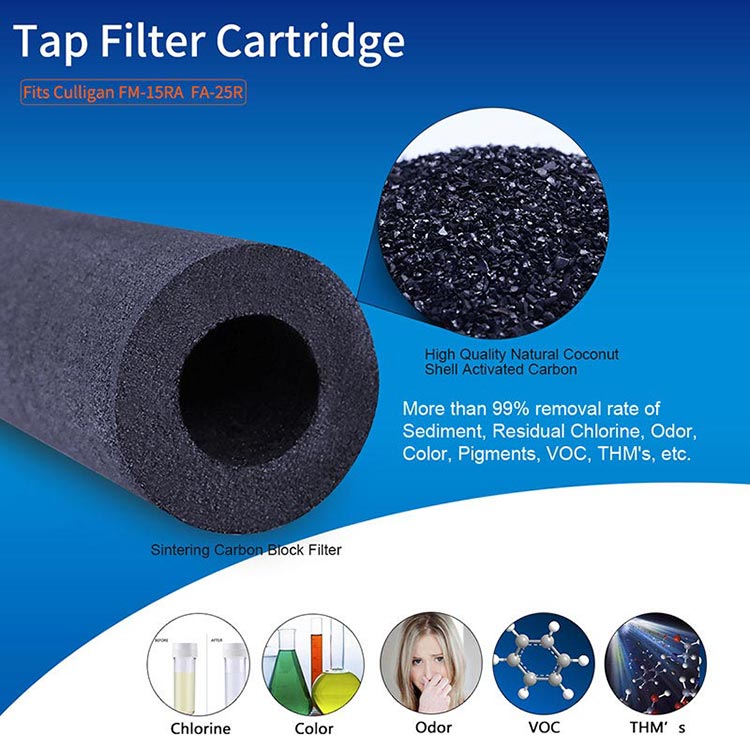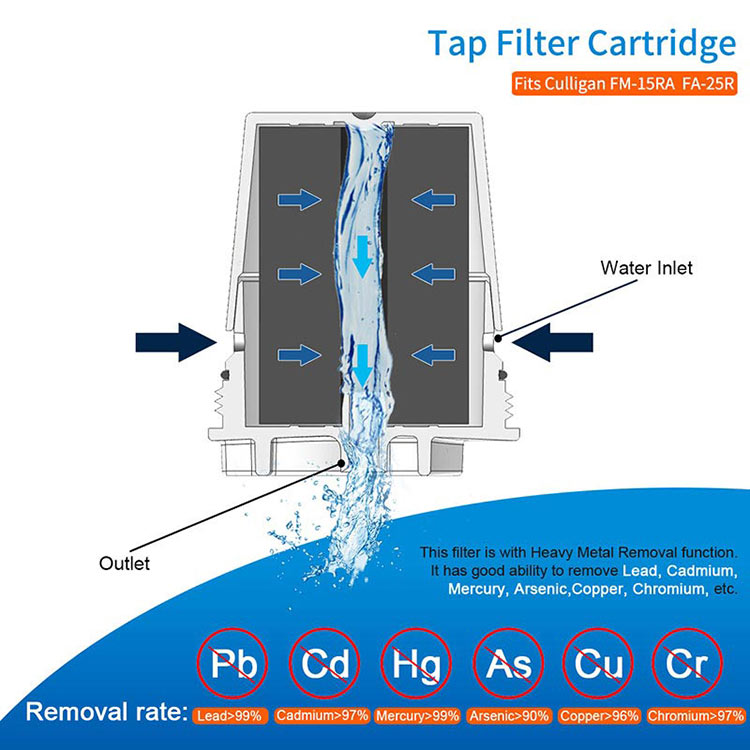 Pcs/pack

1 pc

Pack/Case

72Units

Case Weight

10.5kg = 23.1pounds

Case Dimension

44.0cm x 30.0cm x 27cm= 17.3" x 11.8" x 10.6"

Cases/Pallet

40Cases (Based on 1.0m x 1.0m=39.4" x 39.4" pallet)

Pallet Weight

433kg = 952.6pounds

Pallet Dimension

1.04m x 1.04m x 1.5m=40.9" x 40.9" x 59.1"

Individual Unit Weight With Box

136g =4.8oz

Individual Unit Box Dimension

7.0cm x 7.0cm x 8.3cm = 2.8" x 2.8" x 3.3"

Specification

Flow Rate: 0.7gpm

Operating Pressure: 30-100psi

Operating Temperature: 40-110℉

FILTRATION LIFE: 6 months/500gallons

Depends on water quality and level of contaminants.