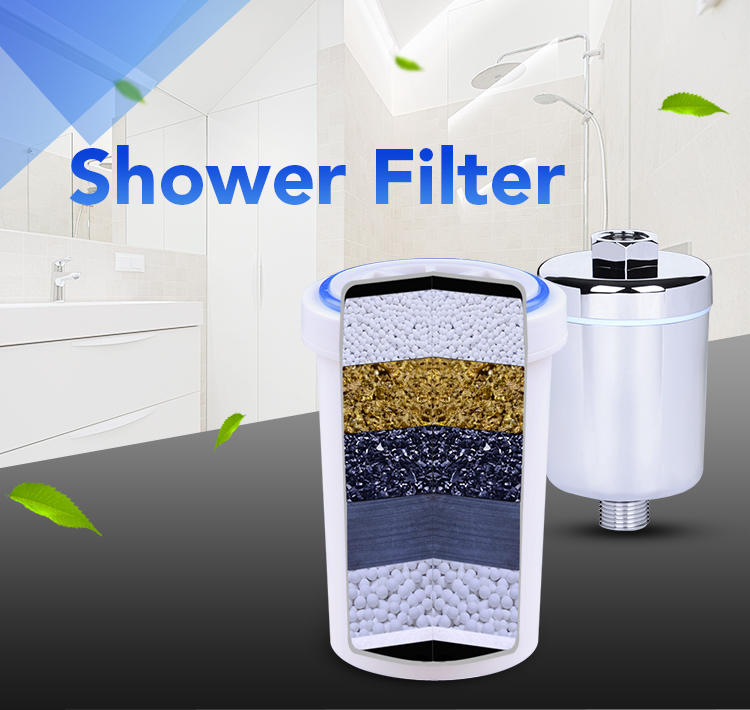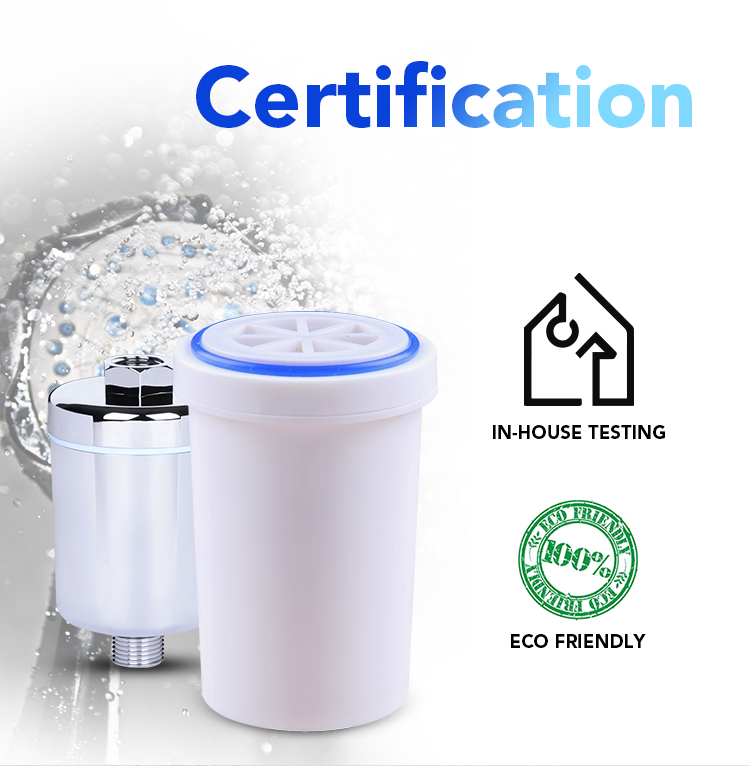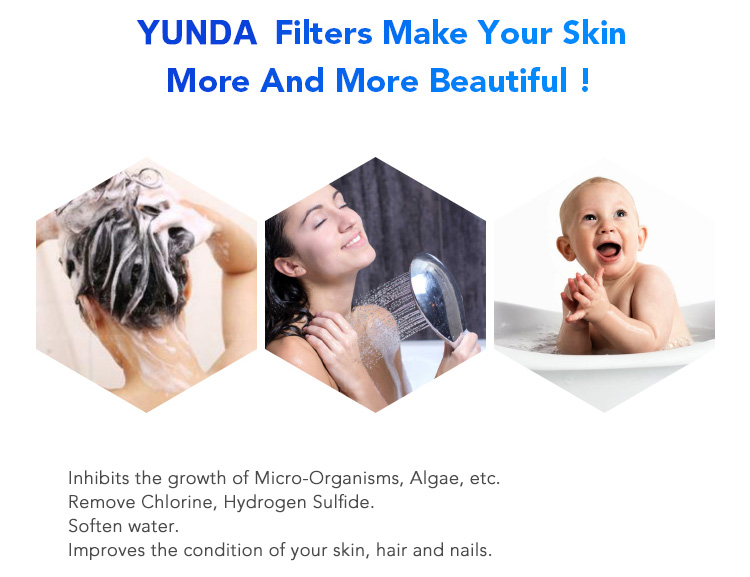 •Filter Netting
Remove rust, sands, sediment, etc.
•NSF certified Natural Coconut Shell Activated Carbon
Removing Chlorine, Odor, color, VOC, THM's, etc.
•KDF55 Remove Chlorine, pesticides and Heavy Metals
Inhibit the growth of Microorganism; Improving the condition of your skin, hair and nails.
•Calcium Sulfite
Remove Chlorine mainly.
•Mineral Ceramic Ball
Provide mineral water.
•Anisotropic Ferrite Magnet
Remove Iron, Manganese and Fluorine, create a softer, more energized shower "feel".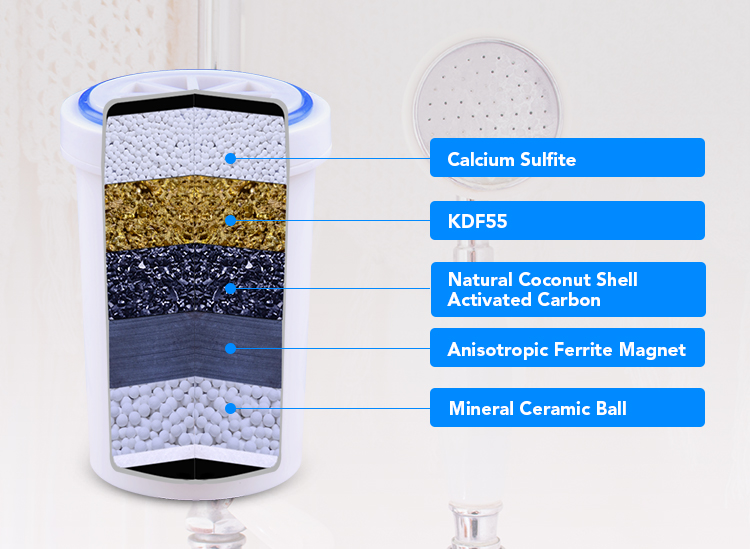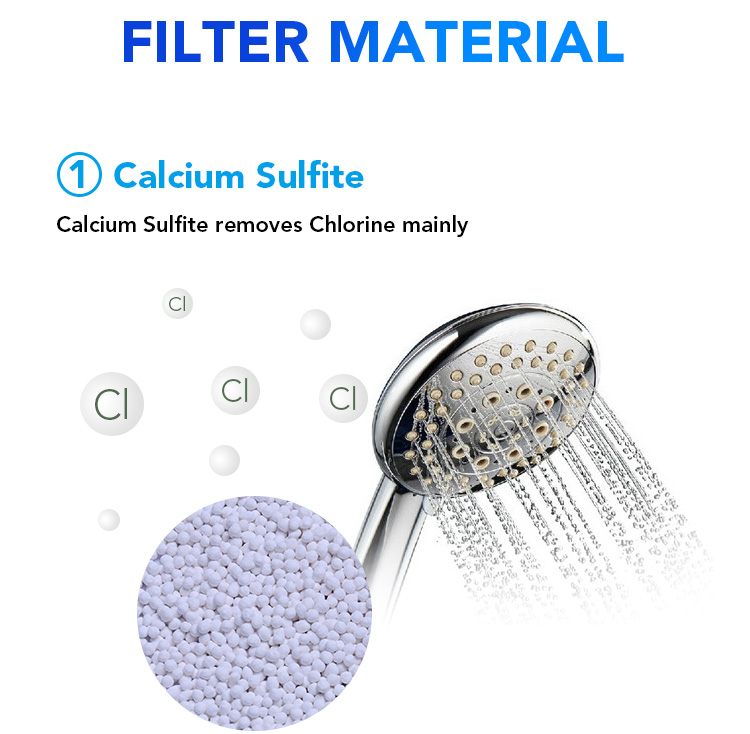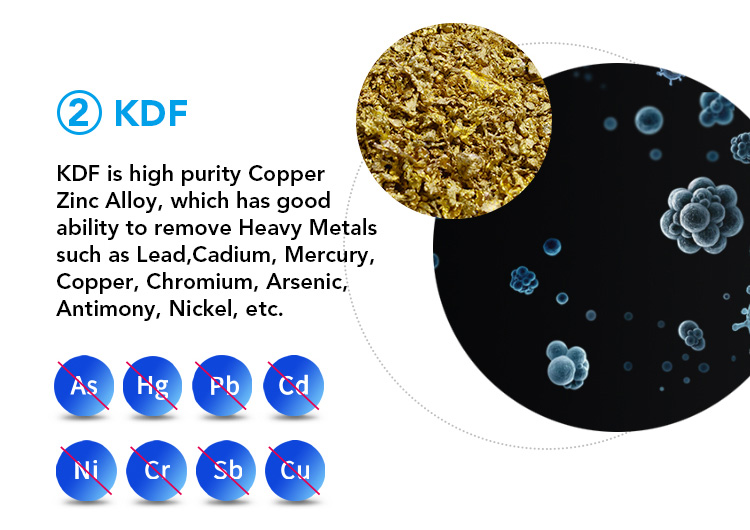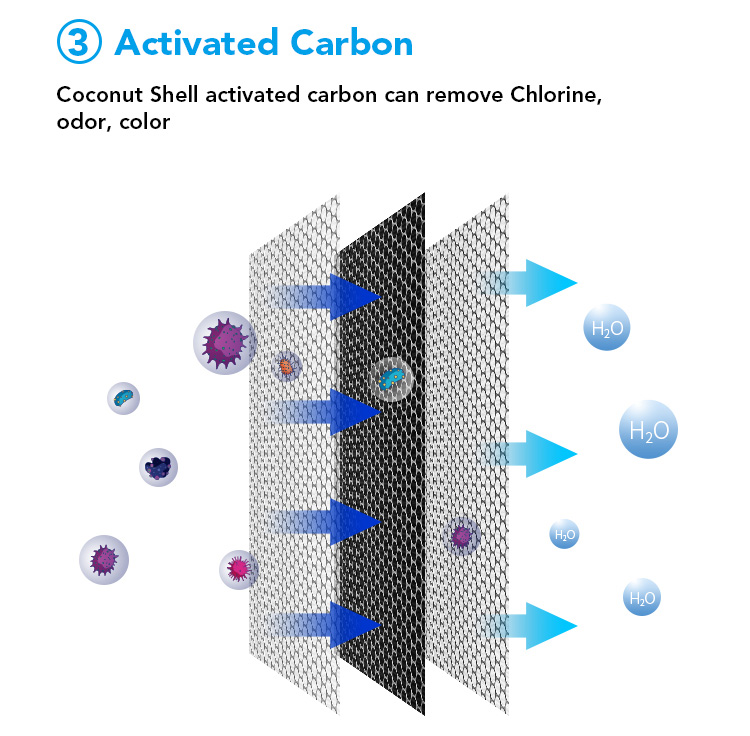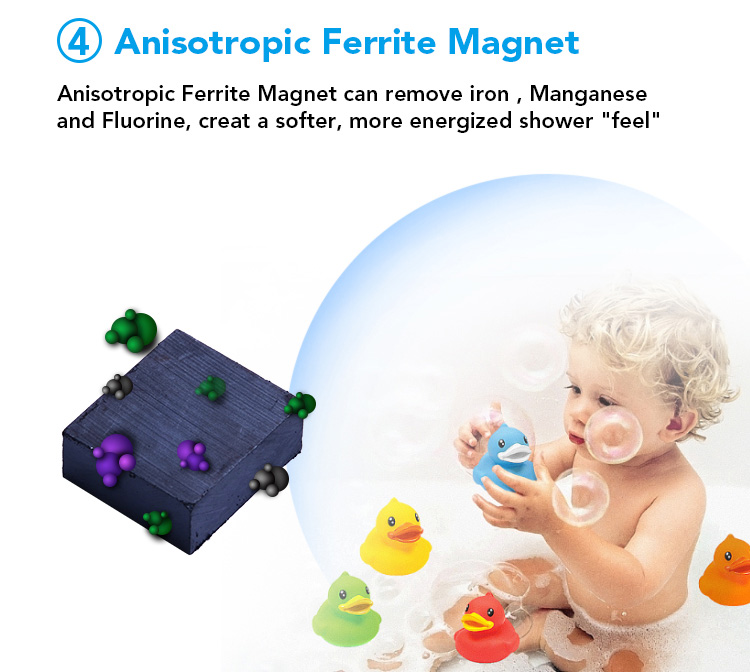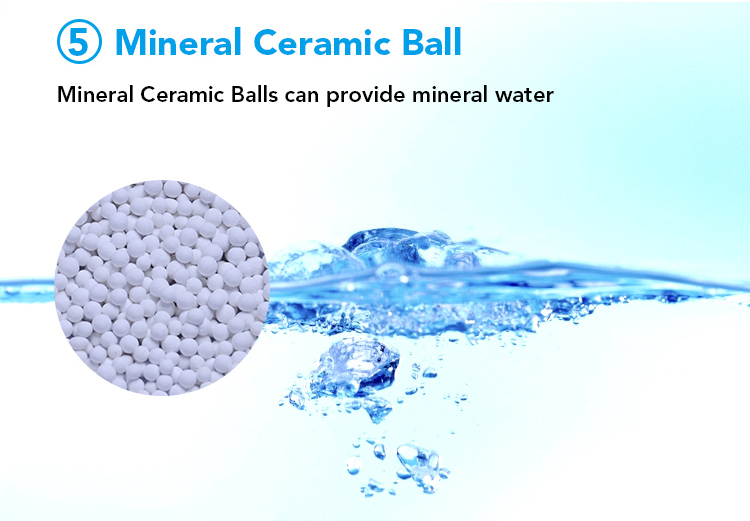 Basic Parameters
Pcs/pack

1 pc

Pack/Case

40Units

Case Weight

10.2kg = 22.4pounds

Case Dimension

55.5cm x 35.5cm x 20cm =21.9"x 14.0" x 7.9"

Cases/Pallet

36Cases

Pallet Weight

382kg = 840pounds

Pallet Dimension

1.11m x 1.11m x 1.35m = 43.7"x 43.7"x 53.1"

Individual Unit Weight With Box

238g = 8.4oz

Individual Unit Box Dimension

6.7cm x 6.7cm x 9.0cm = 2.6" x 2.6" x 3.5"

Specification

Flow Rate: 1.1gpm/4lpm

Max Temperature: 80℃/176℉

FILTRATION LIFE: 6 months/12000gallons

•Depends on water quality and level of contaminants.