PAULTRA Refrigerator Air Filter Frigidaire Replacement Air Filter
| | |
| --- | --- |
| Model NO | AF001 |
| Models fit to | Frigidaire PAULTRA; Electrolux EAFCBF |
| Material | Activated Carbon Sponge +Activated Carbon Fiber |
| Odor absorption value | 28 times more than baking soda. |
| BAV | Higher 130% than the original brand. |
| Filtration Life | Replaces at least every six months |
| Carton Size(cm) | 41.5cm x 39.5cm x 19cm/ 16.33inch x 15.55inch x 7.5inch |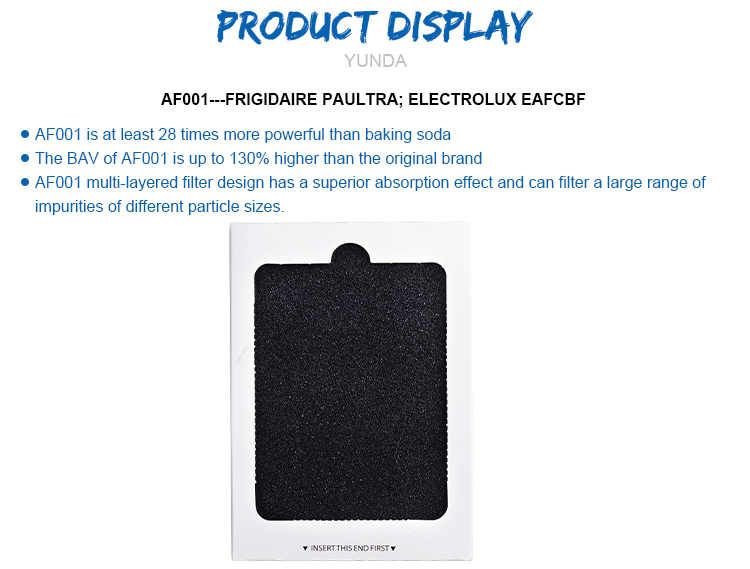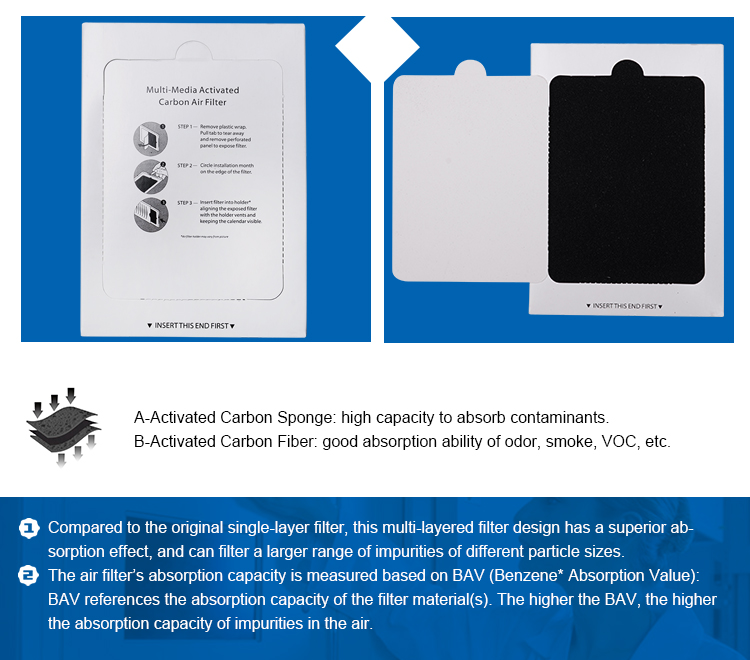 Below are charts depicting our filter"s performance in relation to the original filter:

our filter:

Filter Material

Surface Area

BAV

Multiples of effect compared to baking soda

(m2/g)

(wt%)

A

Activated Carbon Sponge

900

21%

8

B

Activated Carbon Fiber

1400

50%

20

A

Activated Carbon Sponge

900

21%

8

original filter:

Filter Material

Surface Area

BAV

Multiples of effect compared to baking soda

(m2/g)

(wt%)

Single Layer

Activated Carbon Block

900

38%

15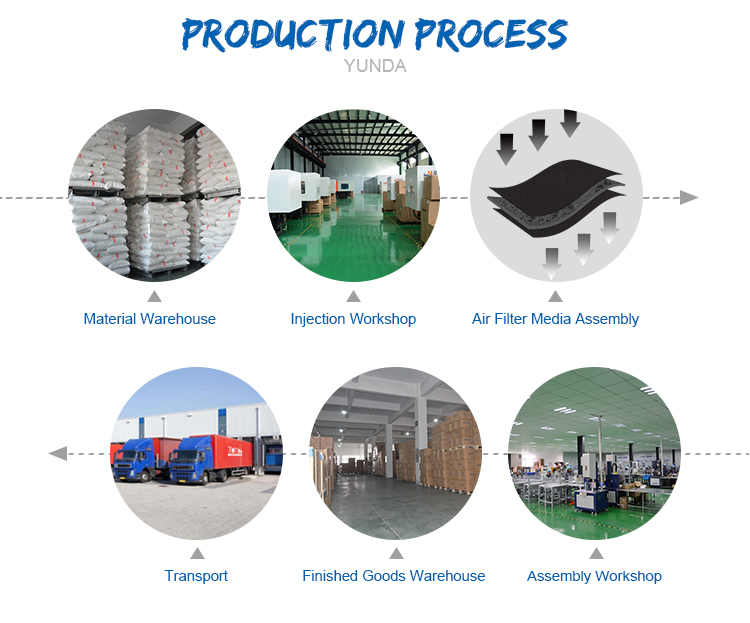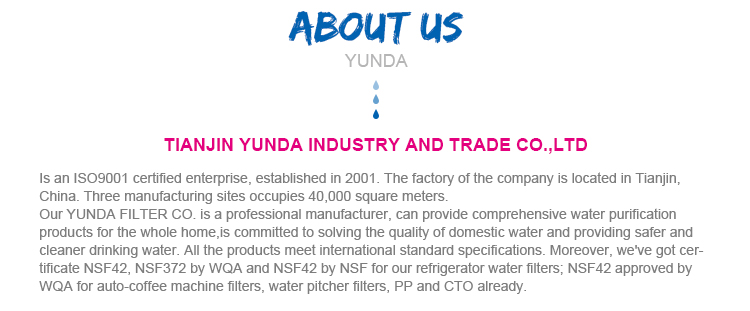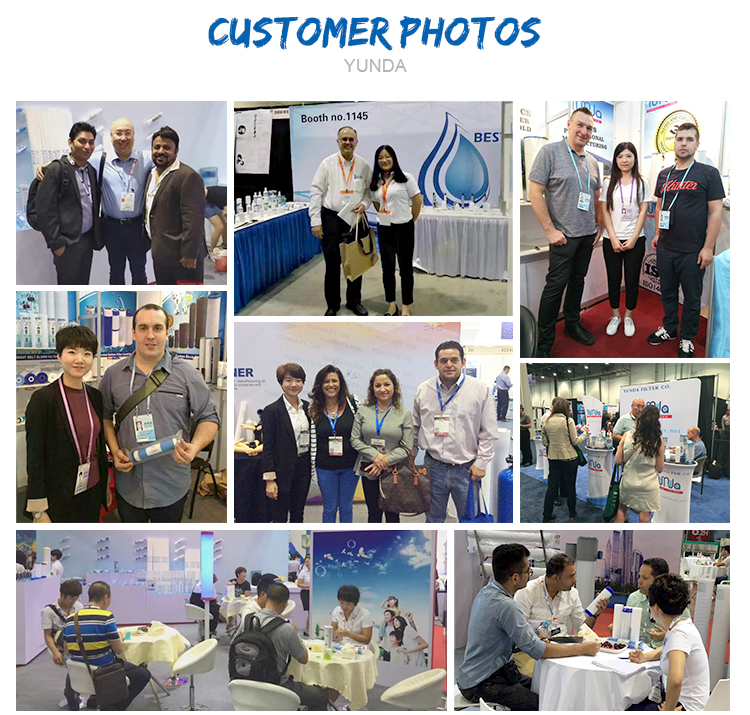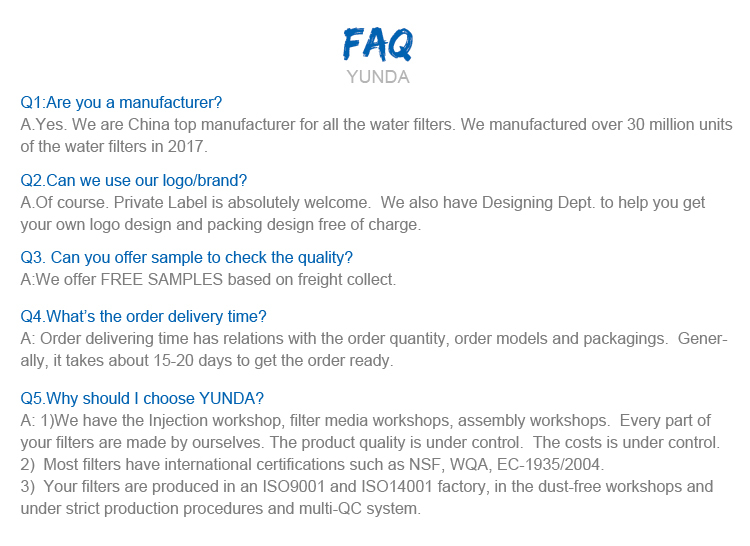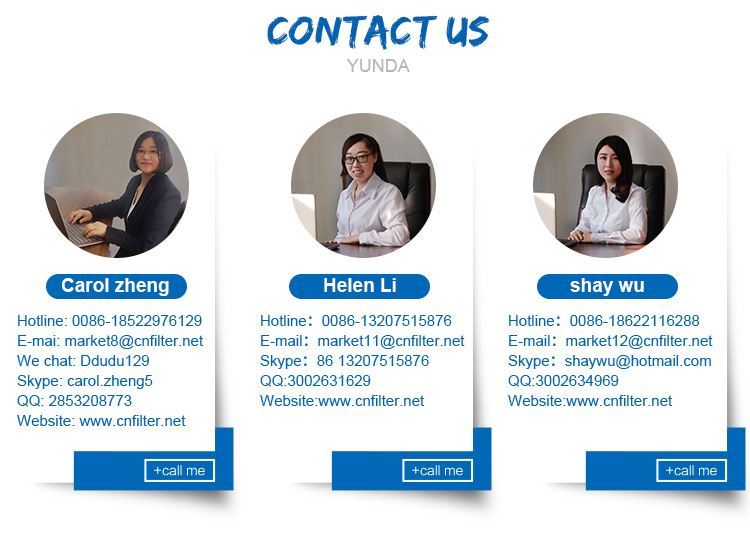 PAULTRA EAFCBF compatible refrigerator air filter cartridge function:
Reduces odors in your fridge, keeps the inside of your refrigerator smelling clean and fresh.
AF001 multi-layered filter design has a superior absorption effect and can filter a large range of Impurities of different particle sizes.
The BAV of AF001 is up to 130% higher than the original brand. AF001 is at least 28 times more powerful than baking soda.
Certificates