Compatible Filter Model/Part Numbers:
CA6702/00, CA670200, CA6702 00, CA6702
21001405, 21000961, 996530010474, 996530071872, RI9113/60
● The filter remove particles and impurities from tap water. This filter provides outstanding protection against scale deposits leading to better tasting coffee and longer machine lifespan.
● NSF certified natural coconut shell activated carbon removing Chlorine, color, odor, Voc, THM's.
● Food grade Non-sodium positive resin reduce lime scales, soften water, at the same time it does not bring in Na+ which is not good to health.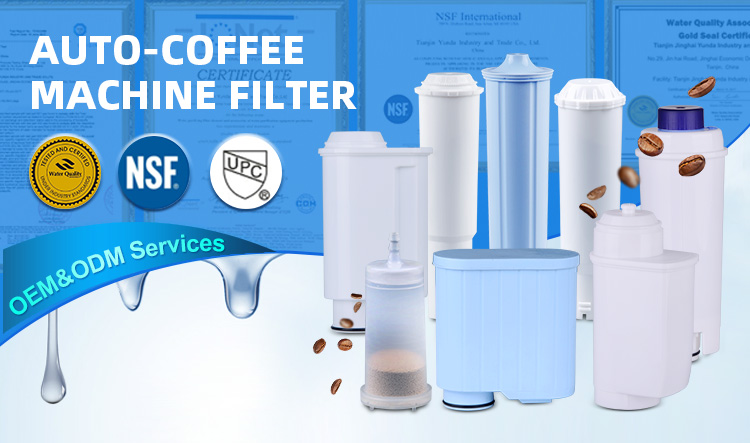 High Quality NSF Certified Customized Water Filter Coffee Machine Filter Cartridge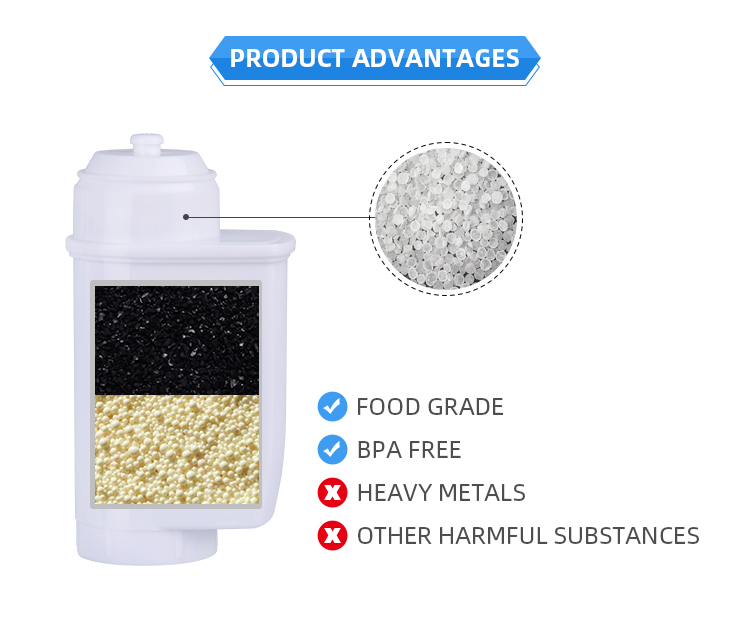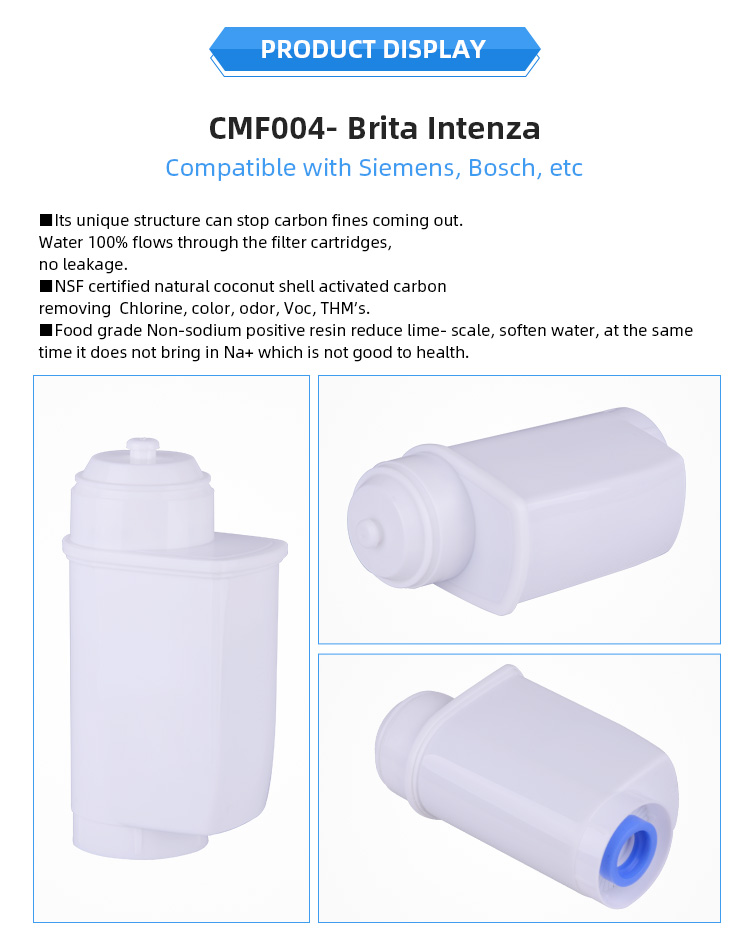 Brewing Coffee Like a Barista
Coffee contains 98% water. Pure filtered water helps to transfer true coffee flavor to your taste buds and makes coffee taste exactly like it was meant to.
Improves Beverage Flavor
Offers you a cup of coffee with mellow taste and intense aroma by filtering impurities detrimental to flavor out of your water.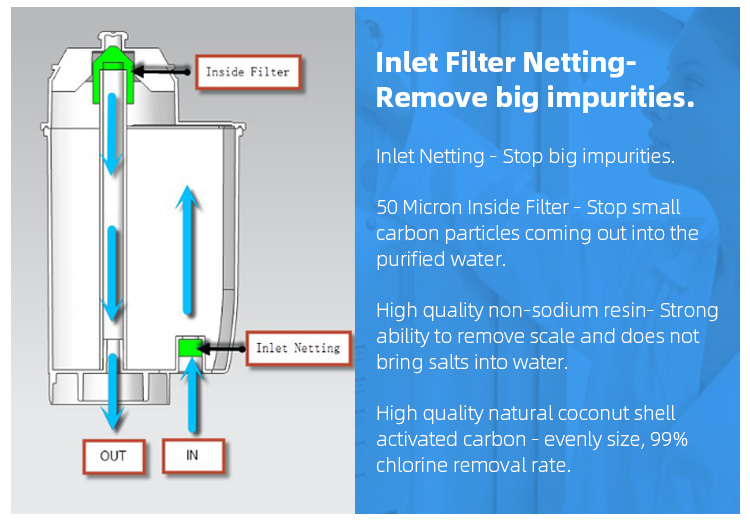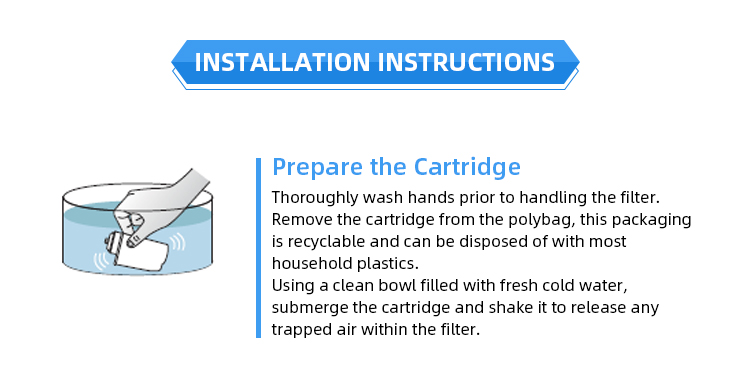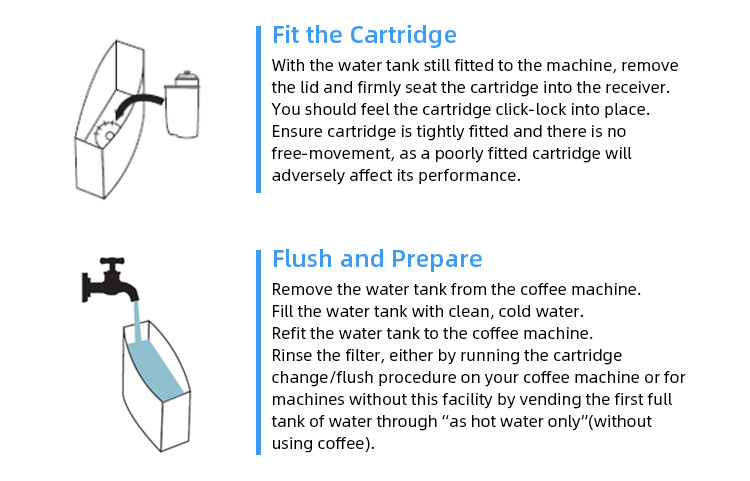 Good Match
This coffee water filter is delicately designed to fit the original brand well, which is easy for installation and operation, no tools required, saving your time and effort.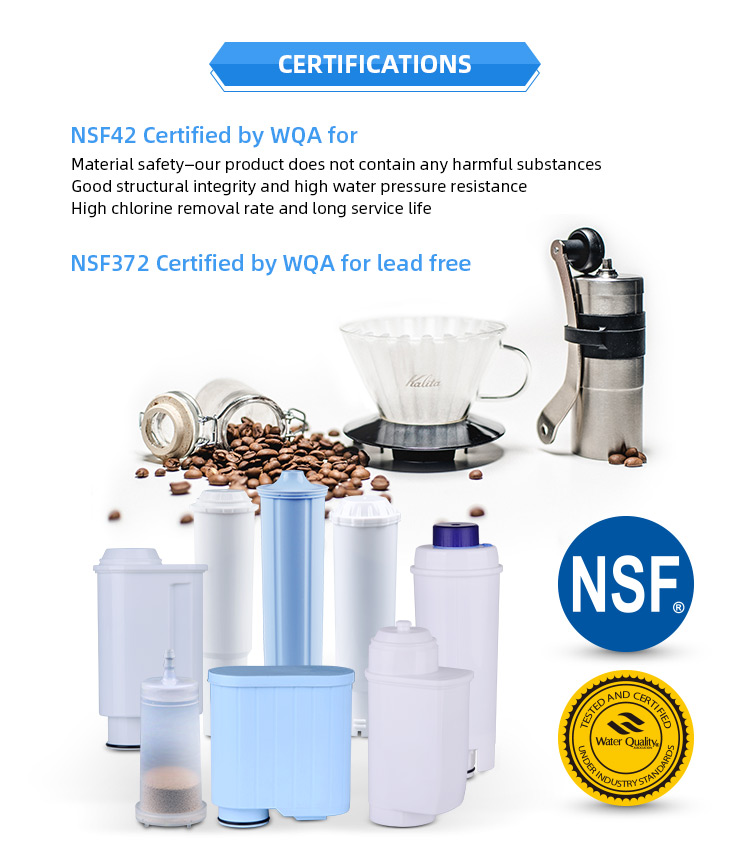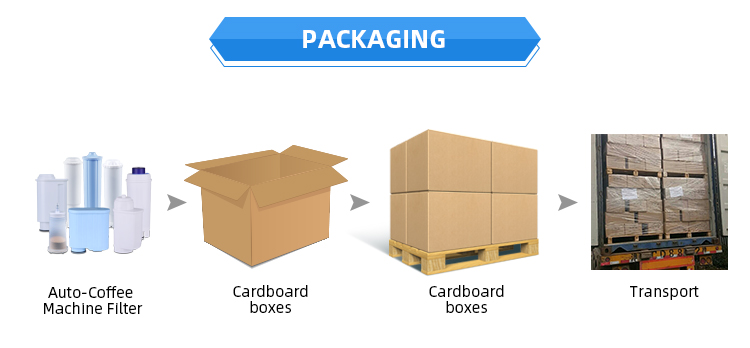 Main Export Markets:
Europe/North America
Yunda Filter Supplier Is Exporting Its Products To High-Level Market Including USA, Canada, Europe And Australia. We are the sole manufacturer who have got all the three authoritative certifications of NSF, WQA and IAPMO.To Some Products, We Have Occupied 30-50 % Market Share Of These Markets.
Whether you are ready to order or just want a price quote we will do our best to assist you. Please fill in the form below with your contact info, we will get back to you as soon as possible.