Brita Intenza water filters for coffee machines.
Protects the appliance from limescale deposits and improves taste and aroma of coffee.
Adjustable depending on water hardness.
Suitable for TCA7... TCC78.../ TK7.../ TE7.../ TES7.../ EQ7.../ Verobar/ Veroprofessional/ C77V6.../ CM250 and various older models. Please Leave A Message Online.
● NSF certified natural coconut shell activated carbon removing Chlorine, color, odor, Voc, THM's.
● Food grade Non-sodium positive resin reduce lime scales, soften water, at the same time it does not bring in Na+ which is not good to health.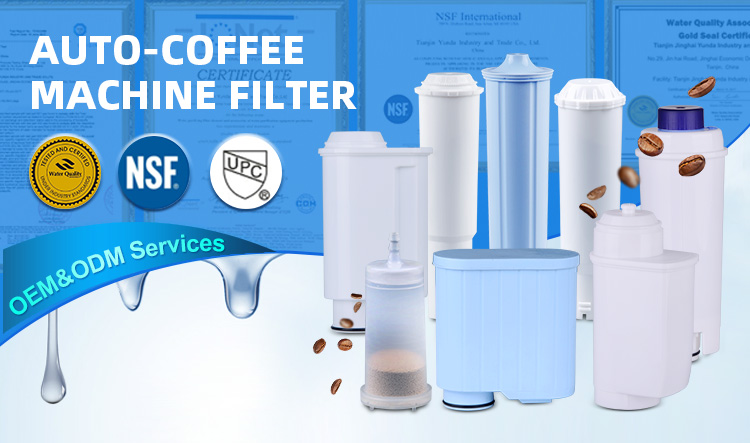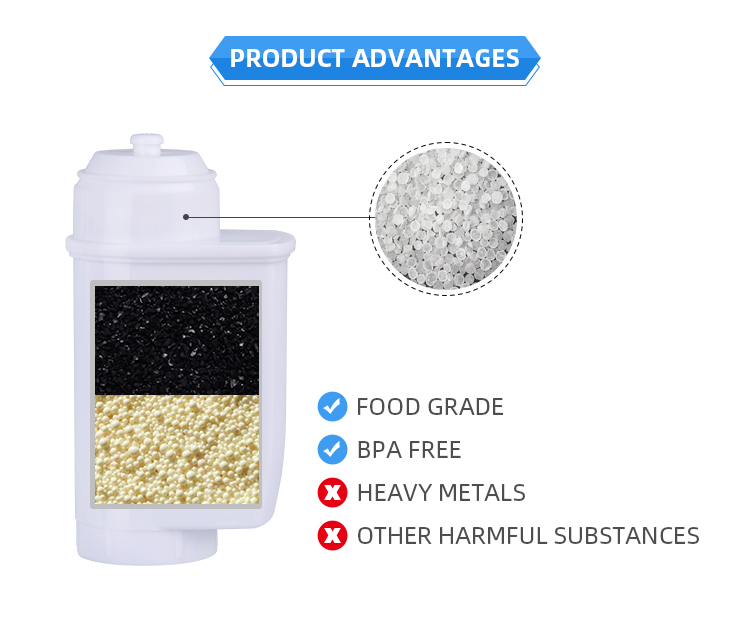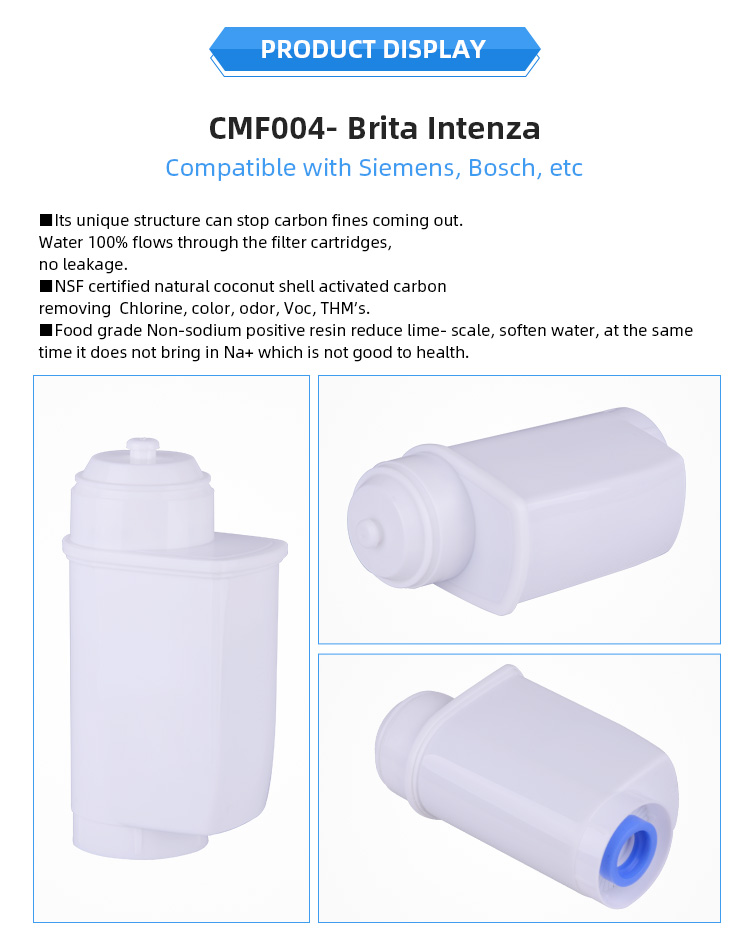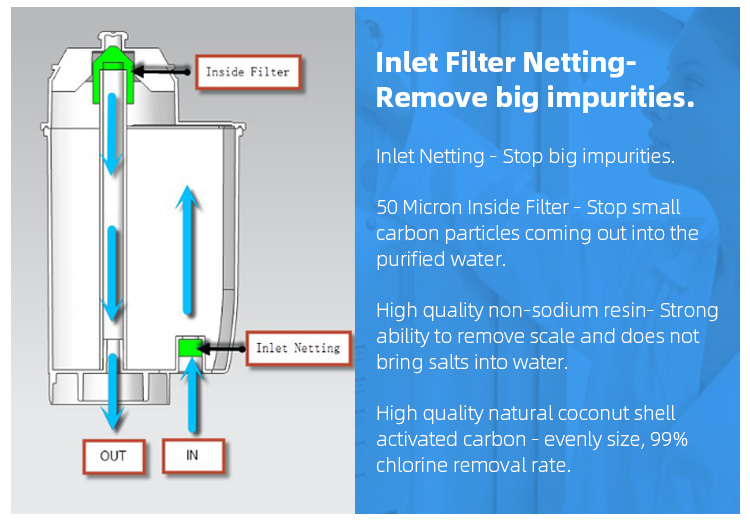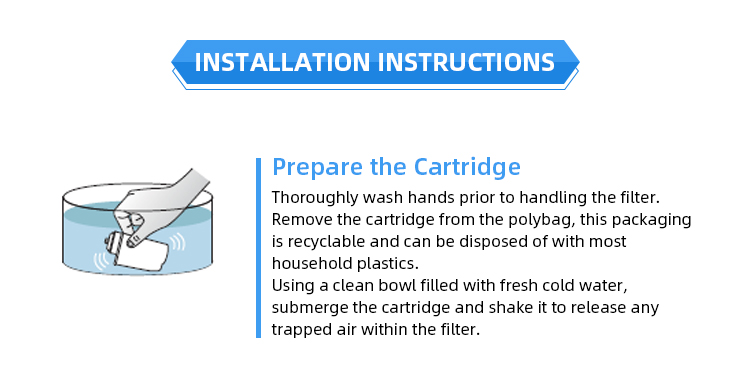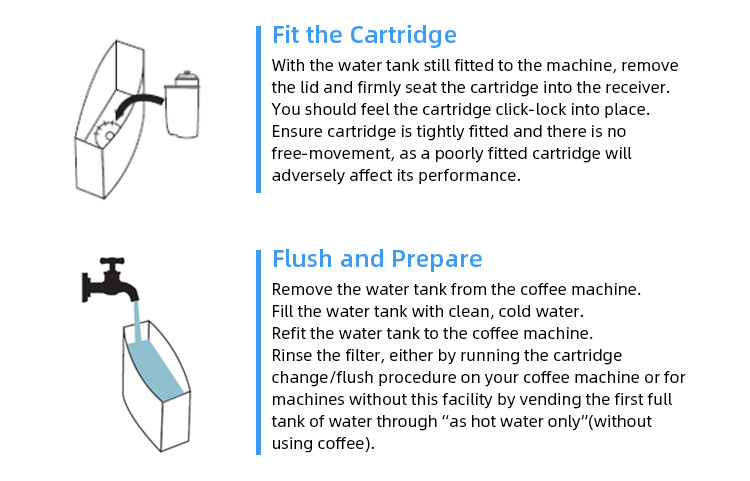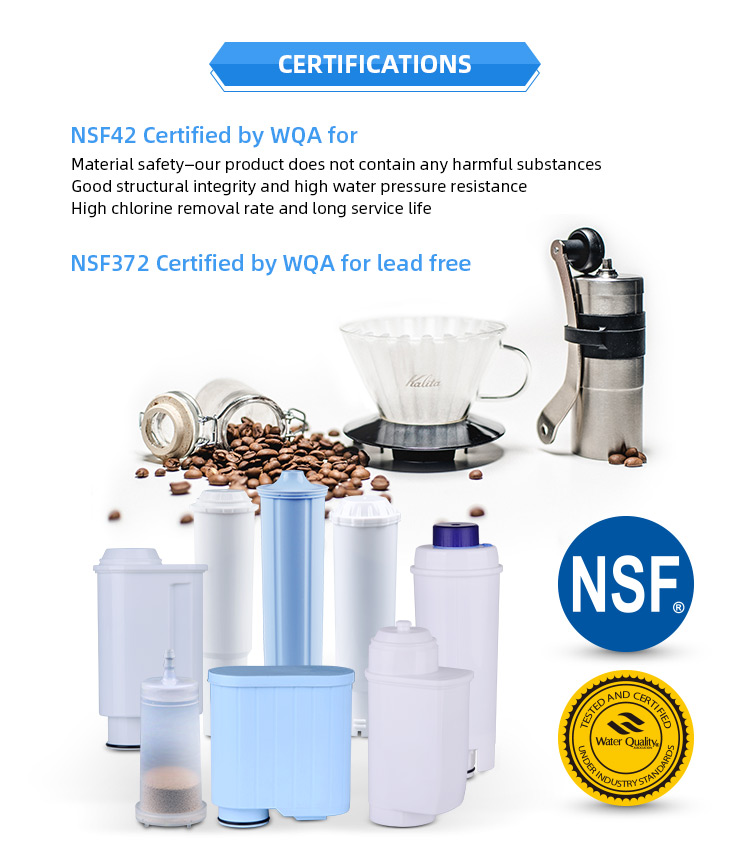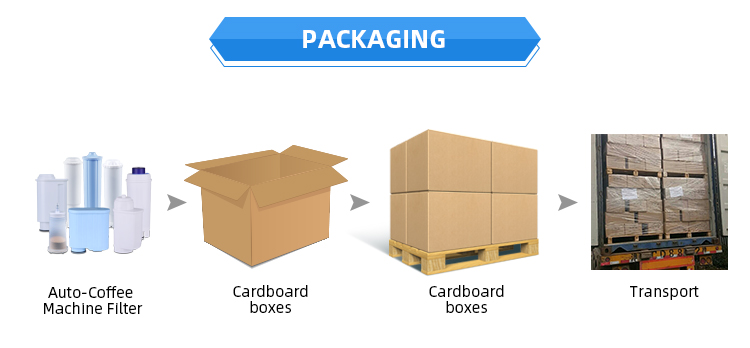 Compatible Codes: Brita Intenza