● Claris filter cartridges are specially made for use with older Jura and Capresso super automatic coffee machines.
● NSF certified natural coconut shell activated carbon removing Chlorine, color, odor, Voc, THM's.
● Food grade Non-sodium positive resin reduce lime scales, soften water, at the same time it does not bring in Na+ which is not good to health.
● The filter cartridge filters the water before every preparation, ensuring consistently high water quality for the perfect cup of coffee.
● The filter cartridge protects the machine against calcium deposits for a longer service life.
● If you are using a filter cartridge there is no need to descale the machine.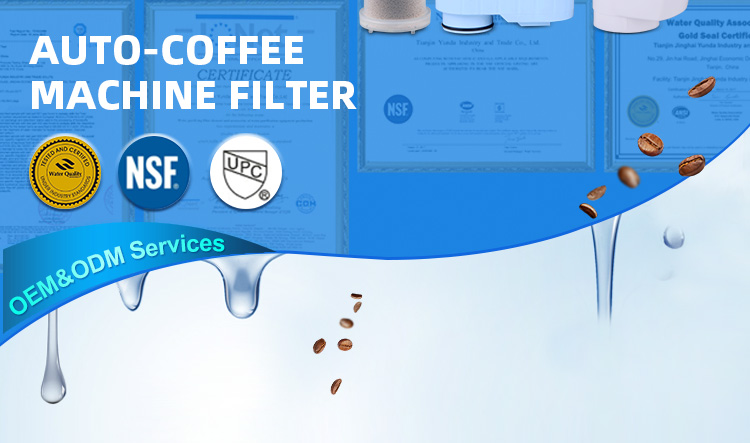 High Quality NSF Certified Customized Water Filter Coffee Machine Filter Cartridge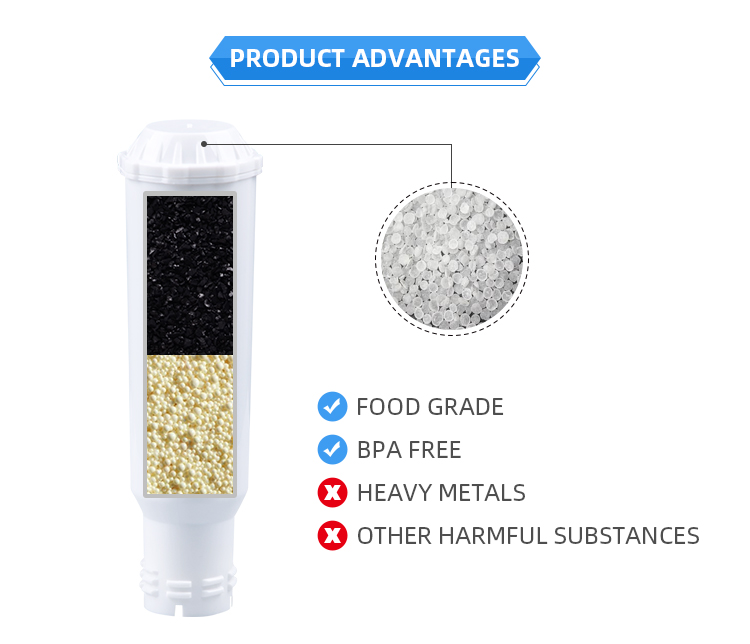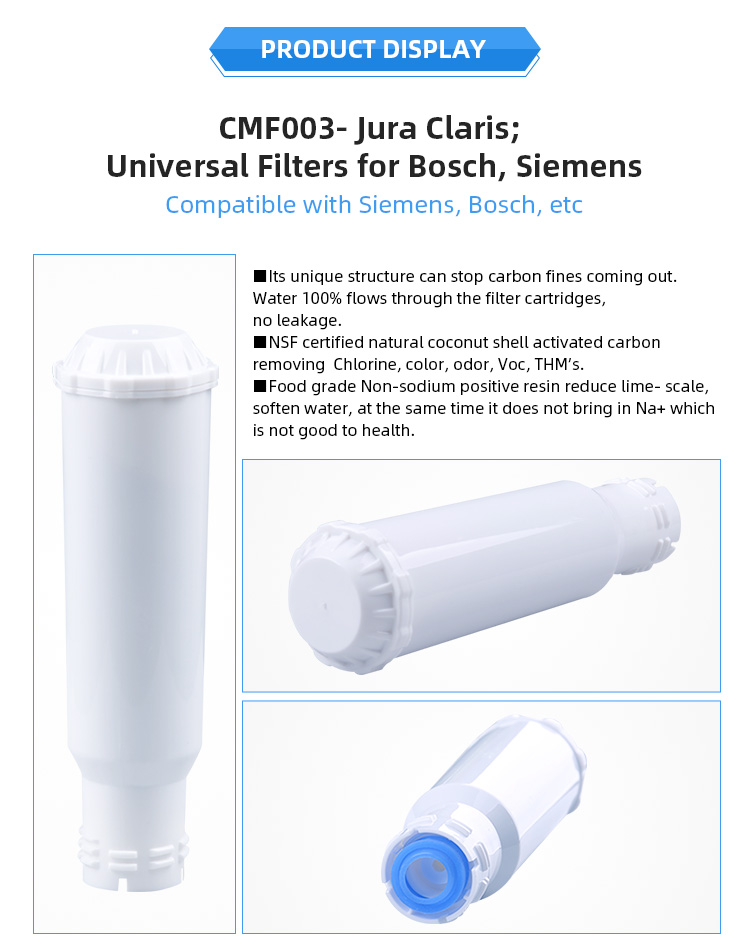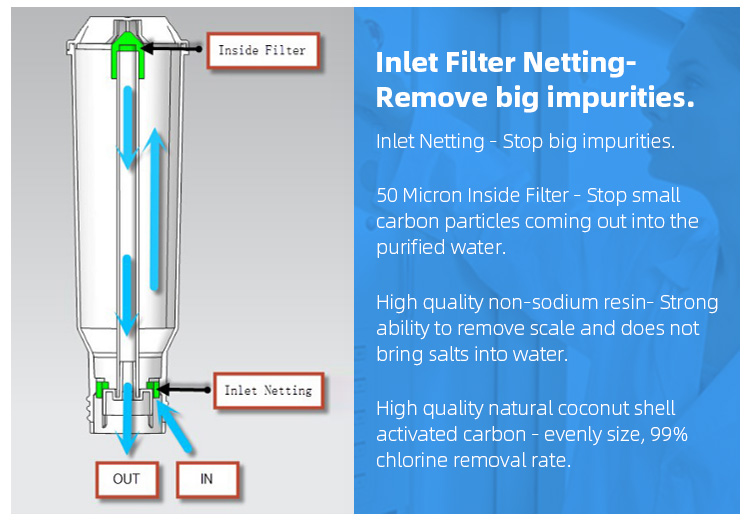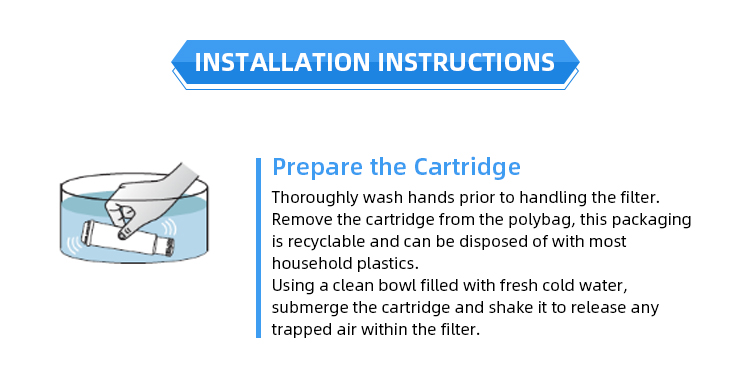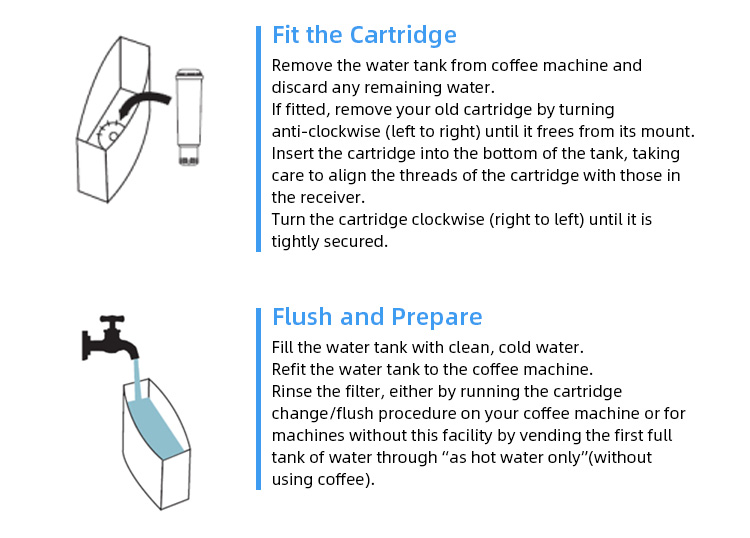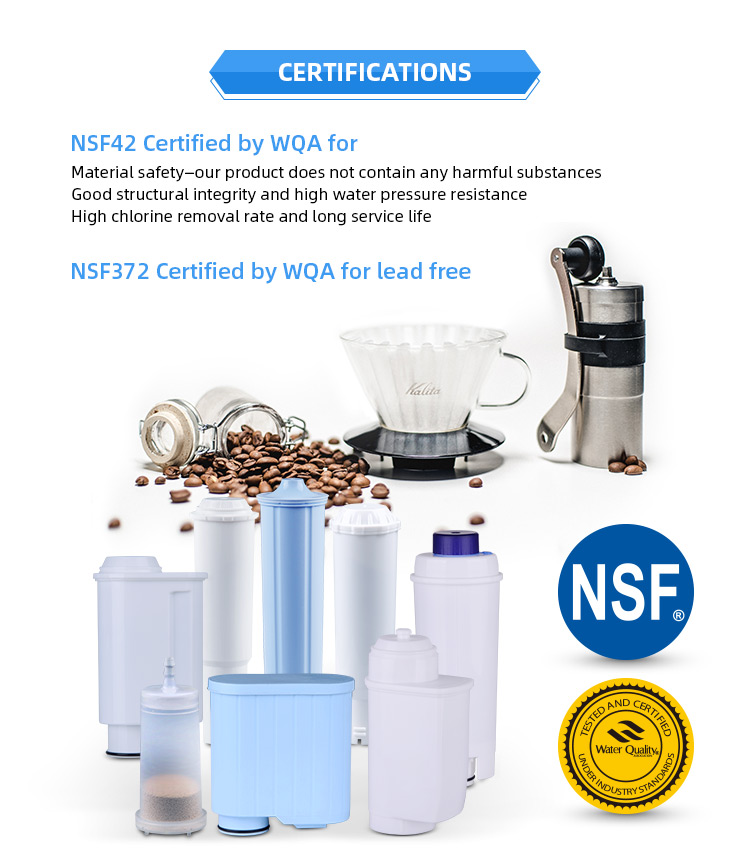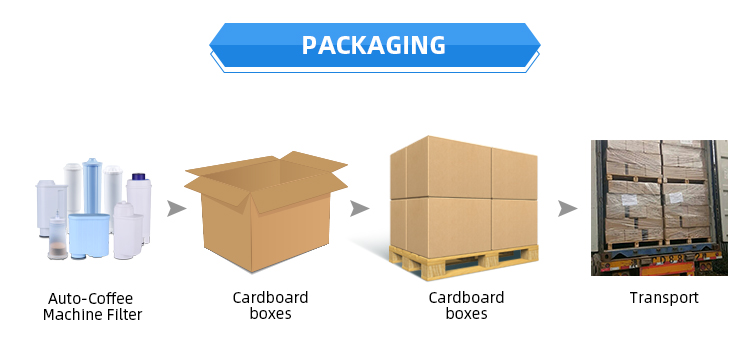 Main Export Markets:
Europe/North America
Yunda Filter Supplier Is Exporting Its Products To High-Level Market Including USA, Canada, Europe And Australia. We are the sole manufacturer who have got all the three authoritative certifications of NSF, WQA and IAPMO.To Some Products, We Have Occupied 30-50 % Market Share Of These Markets.
Whether you are ready to order or just want a price quote we will do our best to assist you. Please fill in the form below with your contact info, we will get back to you as soon as possible.