The water that flows from your RV's water tank is rarely pretty stuff. You may end up with city water laced with chlorine if you source your water from a campground. Even outside of that, unfiltered water usually contains sediment and/or dirt, neither of which you want to drink or bathe with.
An RV water filter will purify your water before it ever reaches your lips. Depending on how much purification you need, you can select from a variety of RV water filters. Let's talk about the different types now.
Hose RV Filter
The most basic type of filter for RVs is a simple hose filter. You just connect this filter to a hose line running to your RV and it will begin cleaning the water, at least to a degree. Most sediment can remain with a hose filter, which is something to be wary of. Otherwise, your water should taste and smell clean.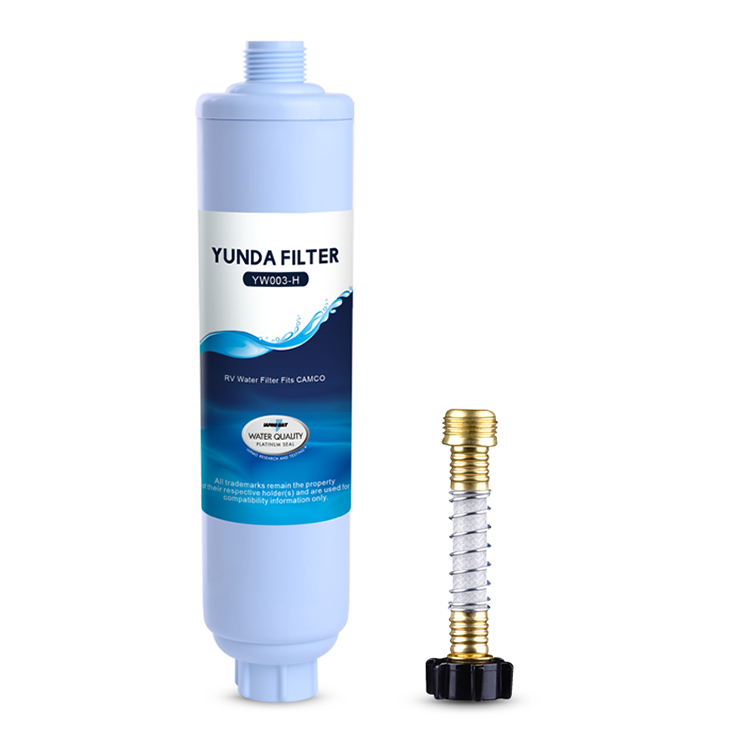 Inline RV Filter
In the same vein as a hose filter is an inline RV water filter. This has sediment removal and carbon filtration capabilities for even better water purification than what you get with a hose filter. That said, the lack of water flow combined with the short-term use you'll get out of an inline filter means it's not for everyone.
Reverse Osmosis RV Filter
A reverse osmosis water filter uses a specialized membrane. This membrane is permeable to a point. Pressure sends the flow of water towards the membrane. As the water flows through the semi-permeable membrane, the contaminants get stuck within the membrane, leaving only clean, healthy water to pass through to the other side. This is the water you drink.
How Often Should You Replace Your RV Water Filter?
Some water filters can last as long as six months, such as an inline filter or a ceramic filter that attaches to the sink in your RV. The reason for the extended lifespan though is because this filter won't purify as many contaminants as other water filter types. So while you can go longer between replacements, you're not necessarily drinking and using the cleanest water.