Are you feeling uncomfortable after taking a bath and getting your hair drier? This is because of hard water. What effect does hard water have on you? After showering, the skin is dry; after shampooing, the hair is dry and rough. After a period of use, the towel becomes stiff, rough, and yellow; the bathroom tiles are yellow, the glass is full of scale, and it is difficult to clean. You need to install a soft water shower filter to soften the water.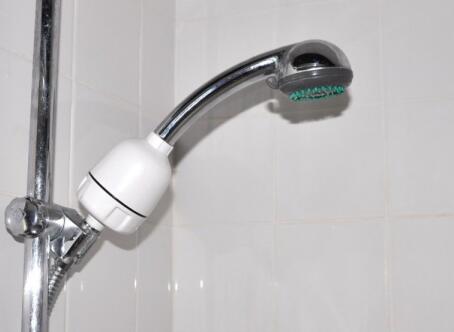 What is Hard Water?
Hard water is generally referred to as "water containing more, soluble, calcium-magnesium compounds." Soft water refers to water that contains no or less soluble calcium and magnesium compounds. Calcium compounds in hard water react with fatty acid components contained in cleaning products such as bathing and shampoo to form soap scale. Long-term use of hard water, the accumulation of soap and dirt, it is prone to various problems.
Soft Water Shower Filter
In the face of many problems caused by hard water, in fact, you need to replace hard water with soft water. To turn hard water into soft water, you need to install a soft water shower filter. Soft water does not contain calcium and magnesium compounds, which can give the skin a soft experience and make the hair more supple. The effect of daily detergent in soft water can be increased by 50%-70%, and the time for washing the bathroom can be saved. You can relax and enjoy the shower.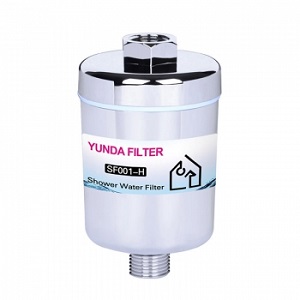 The soft water shower filter not only softens the water but also removes harmful substances from the water. In fact, there is excess chlorine in the water, which will eventually enter our blood through the skin. The bad news is that the higher the temperature, the more chlorine will enter our body. You only need to install a soft water shower filter, then chlorine can be easily removed.
Install a soft water shower filter to enjoy the shower and enjoy the good times of the day.