Do you think that you install a filter for drinking water, will the pollutants in the water go away from you? You may not think that these pollution will enter your body through your skin and eventually reach your blood. Unfortunately, your health is always at risk if you don't install a shower head purifier. Yunda Filter supplies all types of water filters. When you choose to install the tap water filter, the shower head purifier is also available.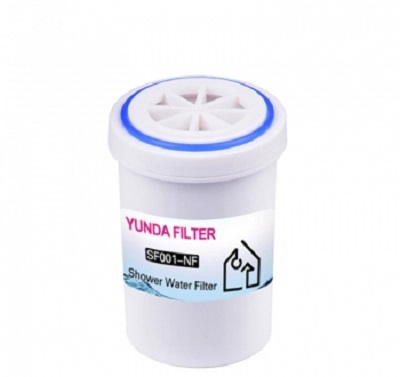 Install a Shower Head Purifier in Your Home
One potentially harmful chemical is the chlorine added to the water by water companies in order to kill bacteria, as is common in most countries.
Chlorine is dangerous to humans at certain amounts over long periods of time. When it enters the bloodstream more directly, through inhalation and skin absorption, it is much more harmful than when it is digested during drinking. It has been shown that during a hot shower, large amounts of chlorine can be inhaled and absorbed. So many doctors highly recommend shower filters be installed in your home to remove chlorine.
Now you need to install a variety of water filter types to keep you away from contaminants in the water. Install shower head water purifiers for your family to make their lives better.