Many homes have water filters installed at home, which is a guarantee for them to drink safe and healthy water. It is very important that you are considering which type of water purifier to install. But more importantly, you need to know the water filter in advance and choose the right one.
Principle of Water Filter
Many water filters on the market use physical means to intercept pollutants in the water and purify the water. Almost all water purifiers trap contaminants in the water, the difference is in which water filter cartridges are used. The function of each type of water filter cartridge is different. Some remove sediments in water, such as stones and rust; some remove harmful substances such as viruses and bacteria in water.
Does the Water Filter Cause Secondary Pollution?
The contaminants trapped by the water filter cartridge are stored on the surface of the filter cartridge, so you need to replace the water filter element in time. If the life of the filter cartridge is exceeded, it may cause secondary pollution. So you need to replace the water filter element in time.
What Should You do if the Taste is Getting Worse?
After the water is filtered, the taste is worse. What is the reason? Some water filter cartridges filter out ions in the water, so the taste of the water will deteriorate. A post filter cartridge is necessary to make the water taste better.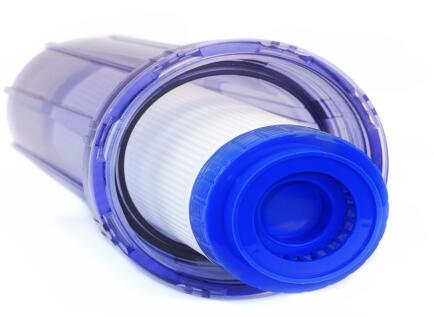 How to Choose a Water Filter?
You need to choose a water filter according to the actual situation. You should first understand the quality of your city and then install the appropriate water purifier according to the water quality. If you want to remove chlorine from the water, you can choose an activated carbon water filter; if you want to remove bacteria from the water, the ro system may be a better choice.
Before installing a water filter, you need to know more about water filtration, which will make it more convenient to install a suitable water purifier.