Do I need to filter my drinking water?
Municipal delivers high quality water that meets drinking water regulations. Household water filtration is typically not required, however, you may have a taste preference, health condition, or a water quality issue caused by your home plumbing that filtration can address.
What issues can a household water filter address?
Lead removal. While lead is rarely found in our source waters, lead can be found in the plumbing inside some homes and businesses. Lead in household plumbing can dissolve into drinking water when it sits in the pipes for several hours. A lead-certified filter will remove lead.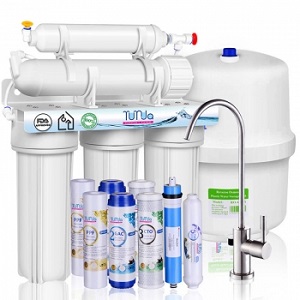 Taste and odor preference. Some customers prefer the taste and smell of filtered water, or they may have old iron pipes in their home that impact the taste of their water.
Chlorine sensitivity. Customers with a chloramine (chlorine ammonia) sensitivity may prefer to filter their drinking water or install a shower head that removes chloramine.
Cryptosporidium cyst removal. Customers who are immune compromised may be advised by their health care provider to filter their water to remove Cryptosporidium cysts.
How do water filters work?
Many household water filtration systems use carbon, charcoal, or a blend of filter media to remove contaminants when water flows through the filter media. Depending on the type of filter, contaminants either get trapped in the pores of the filter or they adhere/absorb to the surface of the filter media. For Reverse Osmosis (RO) systems, the water is usually treated with a pre-filter, a carbon filter, an RO membrane, and a post-filter.
Choosing a Water Filter
What should I know before purchasing a home water filter or treatment device?
Determine what you want a treatment device to do, such as remove tastes and odors, or remove contaminants, such as lead.
When selecting a household water filter, it is important to know that not all filters are the same. Read the packaging carefully and only purchase certified filters.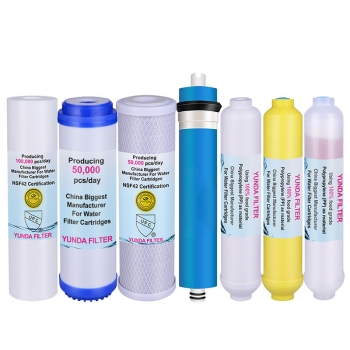 NSF/ANSI Standard 42: Filters with this certification change the aesthetics of the water and reduce non-health related contaminants. The contaminants reduced will vary by filter.
NSF/ANSI Standard 53: Filters with this certification reduce contaminants that are harmful to health. The contaminants reduced will vary by filter.
NSF/ANSI Standard 58: This certification applies to Reverse Osmosis treatment systems.
NSF/ANSI Standard 177: This certification applies to shower head filtration systems, for the reduction of free chlorine.
Do not rely on the NSF/ANSI certification alone. Make sure the packaging specifically lists the contaminant you wish to reduce. For example, you may find two filters that are both NSF/ANSI 53 certified, but only one of them may have been certified for lead reduction.
What types of certified household filters are on the market?